Cities are the habitat of humans. Globally, more and more people live and work in urban areas and our research recognizes that changing environments and anthropogenic dynamics are closely related. To a large extent the solution of climate and sustainability crises can only be resolved through cities. Considering the overwhelming complexity of urban systems various aspects and key processes of urban spaces are taken into account to develop transformative solutions.
Research Challenges
The focal point on urban dynamics addresses the overwhelming complexity of urban systems considering the following issues:
Which role plays urban 2D and 3D structure for the design of future sustainable cities?
How differs the dynamics of OECD and developing cities and what does this imply for urban planning?
Further development of urban fractality and scaling concepts for advanced urban studies!
The major foci addressed by the team can be summed up in the following three questions:
How can urban growth paths become compatible with e.g. local or even planetary boundaries?
What implies the fulfillment of sustainable development goals for future urban lifestyles?
How can the interplay between urban entities and its hinterland quantitatively characterized?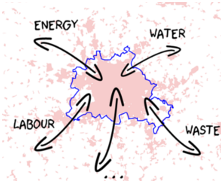 To make a real change city stakeholders have to realize the consequences and effectiveness of decisions on the long-term, namely:
How can cities implement climate protection and economic circularity?
Living in carbon neutral cities - what does it imply, e.g. in terms of lifestyles?
New urban narratives for the 21st century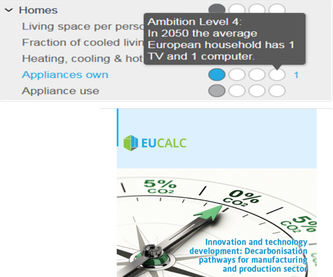 Working Group Leader
Deputy
Coordination
Publications
Outreach and Tools
The research group developed and develops various tools which can support stakeholders, NGOs and science: