The parameters are measured by the long-term meteorological station Potsdam Telegraphenberg or simulated using these data by the forest growth model 4C. The model 4C delivers key parameters of the water and carbon budget of a 70-80 years old pine stand on a sandy soil (Cambisol) and a forest fire danger index.
In addition to the 1961-1990 comparison period, we have plotted the 30-year average 1991-2020, which shows a warmer and thus drier trend in soil water, especially in early summer.
The available illustrations of the parameters from 2020 are updated twice a week.
From 01.01.2020, the DWD series of measurements was converted to fully automatic recordings.
Weather analysis
based on the forest growth model 4C (Lasch-Born, P. et al. 2019) see https://gitlab.pik-potsdam.de/foresee/4C
Mean daily temperature - annual variability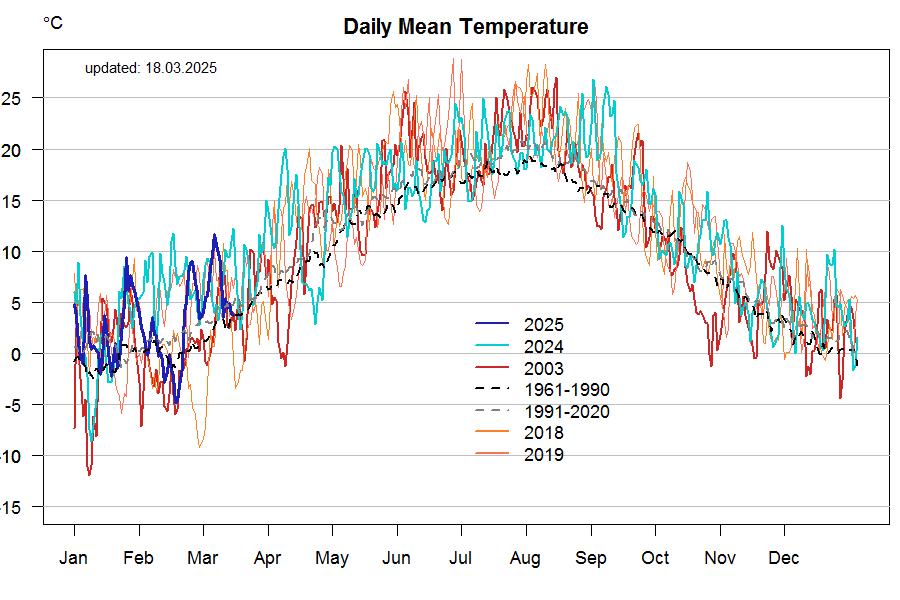 Mean daily temperature - cumulative annual variability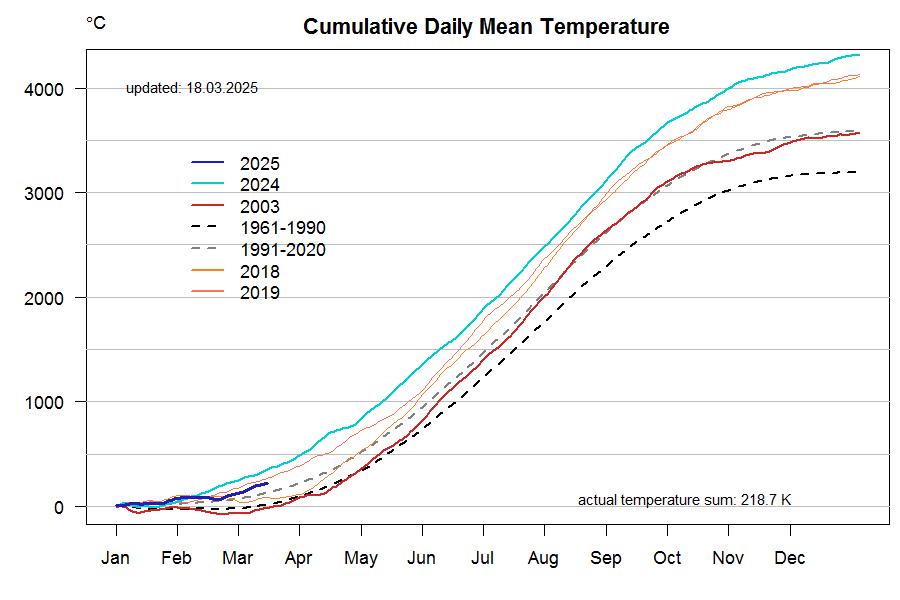 Precipitation - cumulative annual variability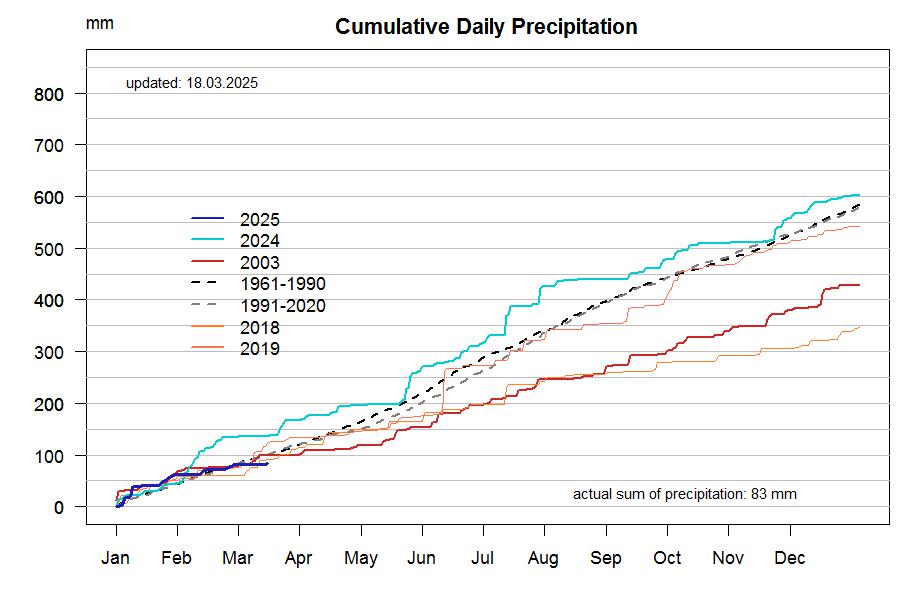 Soil water - annual variability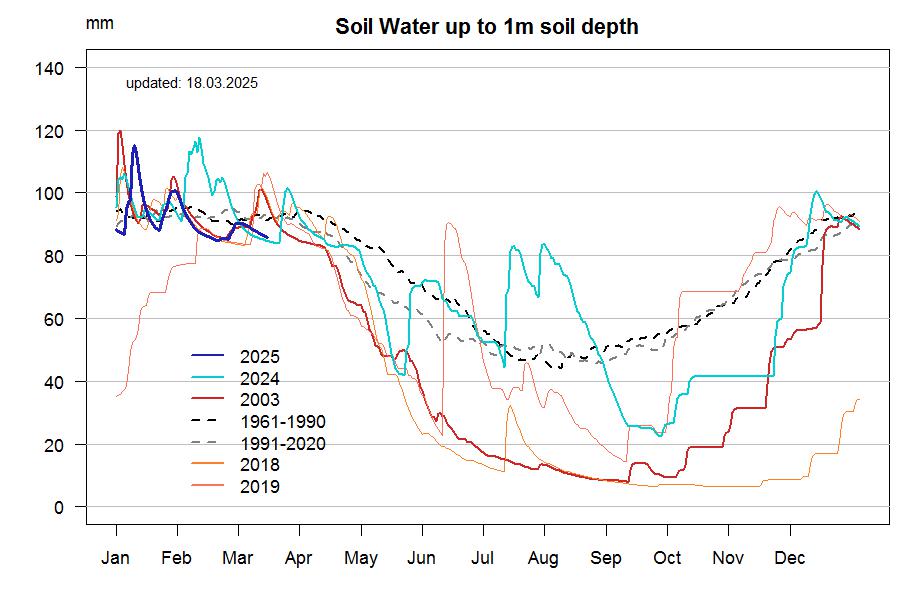 Water balance - cumulative annual variability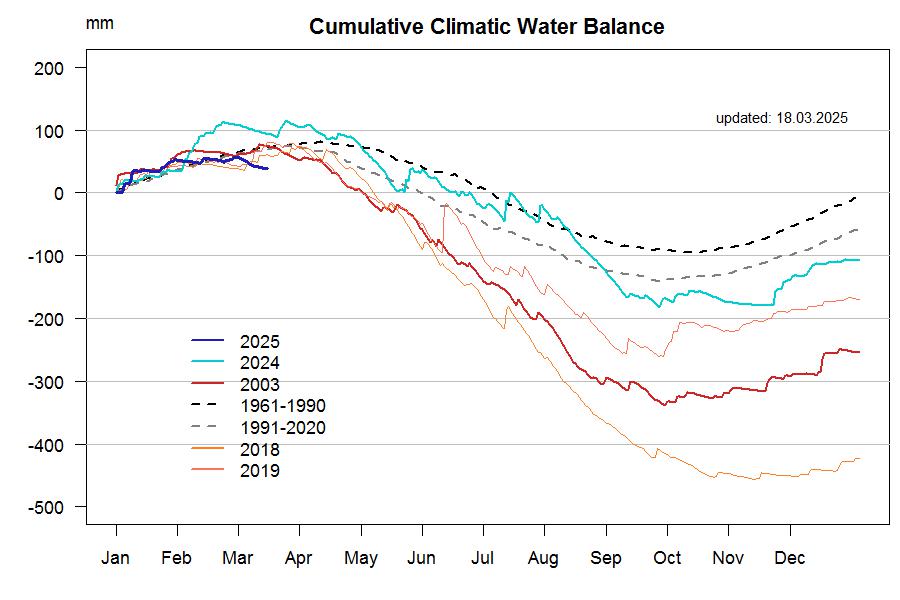 Fire risk index - cumulative annual variability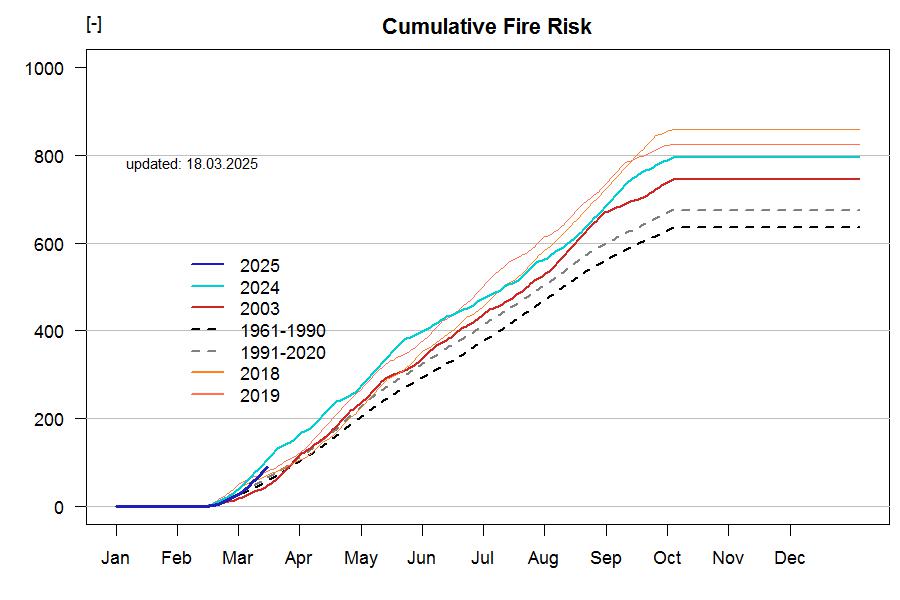 Fire risk index - frequency annual variability
Evapotraspiration - cumulative annual variability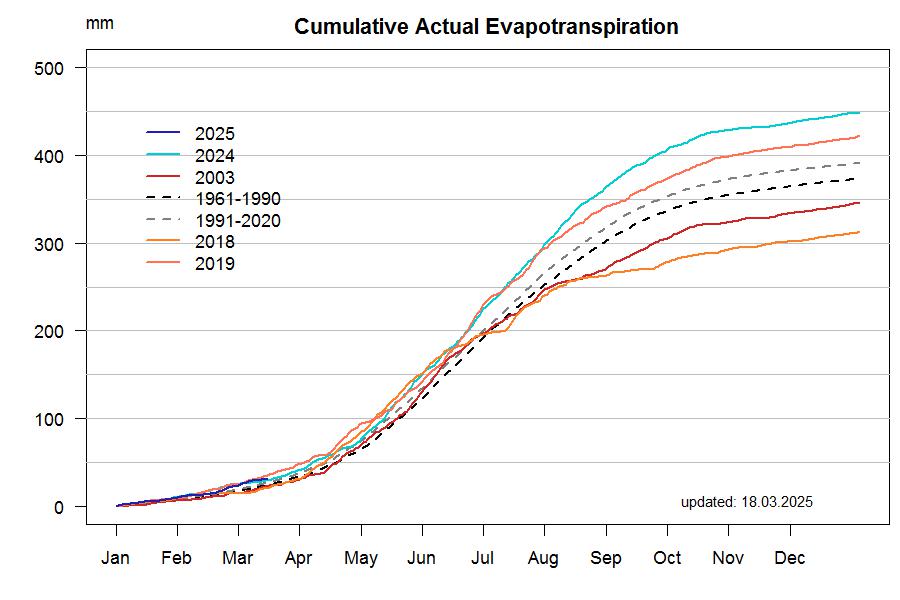 Net primary production - cumulative annual variability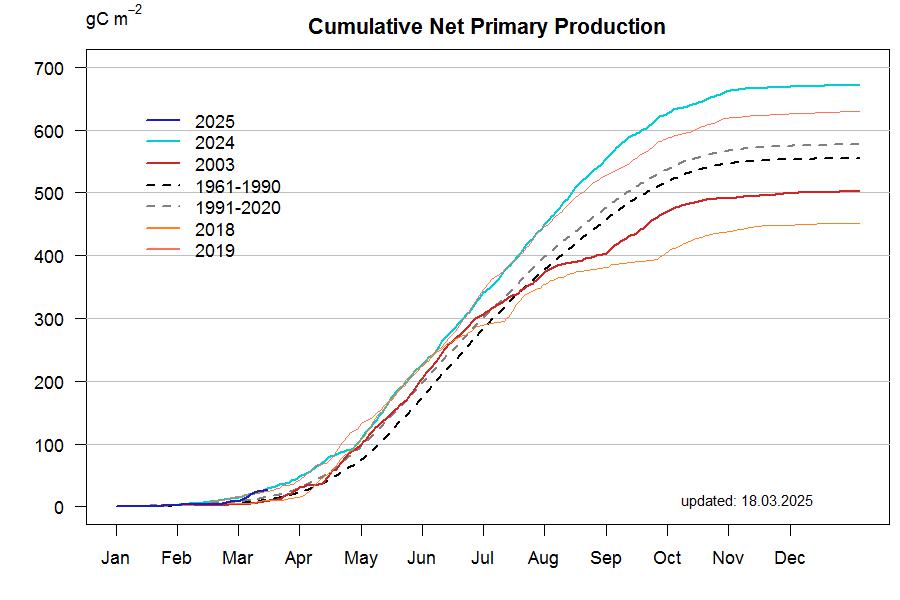 Global radiation - cumulative annual variability