EPICC Closing Workshop in Tanzania - 22nd & 23rd of June, 2022


In June 2022, the EPICC project conducted its Closing Workshop in Tanzania. Six EPICC team members met with local partners and stakeholders from science and practice in Dar es Salaam to debate the final project outcomes and impacts. Opened by Ms Shakwaanande Natai, long-standing supporter of the project and member of the EPICC Advisory Board Tanzania, the workshop was a celebration of years of co-creation of research and climate services in the fields of climate modelling and forecasting, agriculture, hydrology and water sources, as well as migration.
The workshop took a collaborative approach, with PIK researchers co-presenting with partners from Tanzania, including from the Tanzania Meteorological Agency (TMA), International Lifestock Research Institute (ILRI), Accelerating the Impact of CGIAR Climate Research for Africa (AICCRA), Sustainable Agriculture Tanzania (SAT), Tanzania Agricultural Research Institute (TARI), Ereto Maasai Youth (EMAYO) as well as two young and very engaged climate activists. The presentations were followed by enriching feedback and lively discussions. We would particularly like to thank our moderator Abdallah Henku for facilitating these discussions and for doing such an excellent job, not only in this event.
It was also discussed how to make sure EPICC's findings and climate services are taken up and disseminated further. In this regard, it was wonderful to get a glimpse of the new PIK project "Scaling agroforestry for holistic climate resilience-building in rural Tanzania (SCARF)" which builds on EPICC networks and insights. Like EPICC, SCARF is funded by the International Climate Initiative IKI. Representatives of the project's partners World Agroforestry (ICRAF) and Sustainable Agriculture Tanzania (SAT) were present at the workshop and received valuable feedback on how to ensure the envisioned holistic perspective on building resilience at the farm level.
EPICC's work in Tanzania finishes for now. The project leaves behind a legacy of co-produced research which enables more precise forecasting of recurring weather phenomena, improved adaptive capacities in the agriculture and water sectors, and a better understanding of climate migration patterns and solutions in the country. EPICC's capacity building and knowledge transfer activities have contributed to strengthening resilience against disruptive weather phenomena and climate change impacts in Tanzania.
We would like to thank everyone involved in EPICC's work in Tanzania over the past years. What has been achieved would not have been possible without strong and reliable partners and their advice. Your expertise in issues related to climate change and sustainable development in Tanzania s have helped us in continuously shaping our research agenda and finding entry points for policy advice. Your active participation as co-authors or co-presenters not only helped to co-developed papers and climate services, but also made this project special. Epic(c) thanks.

Below you can find PDF versions of the presentations that were held during the Training Workshop.


---
Risk Report – Tanzania, August 2021
The publication "Assessing the Evidence: Migration, Environment and Climate Change in the United Republic of Tanzania" attempts to comprehensively address climate change impacts in the United Republic of Tanzania, current mobility patterns and trends, and the possible linkages between them. The majority of Tanzanians live in rural areas and depend on rain-fed smallholder farms and pasture that are expected to suffer significant impacts as a consequence of climate change. This report focuses mainly on the internal, rural-to-rural migration flows that are still prevalent in the country. It provides an analysis of the existing research on both climate change and migration in the country, drawing from evidence from the wider climate and migration literature. The main findings establish a first evidence base for future policymaking and investigation in the country.

This report is a joint effort between the Potsdam Institute for Climate Impact Research (PIK) and IOM, supported by a number of external contributors. Emmanuel Ole Kileli Leyani, EPICC guest researcher in 2019 and 2020, co-authored the publication.
Full study in English [ https://bit.ly/AtETZEn ]
Summary Brief in Swahili [ https://bit.ly/AtETZSw ]
Please find the suggested citation format on EPICC Publications page.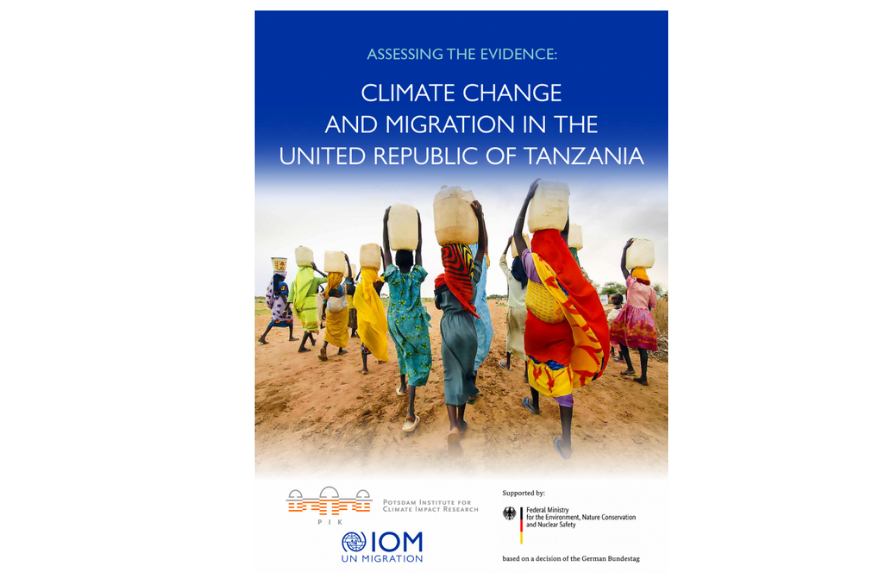 Launch of the report on the 31st of August, 2021
The report was presented during the online event "Mapping Climate Impacts, Risky Livelihoods, and Migration in East Africa: Bridging Research to Policy" and its findings got enriched by different speaker's input during a panel discussion. The event took place on the 31st of August, 2021, and attracted more than 50 participants.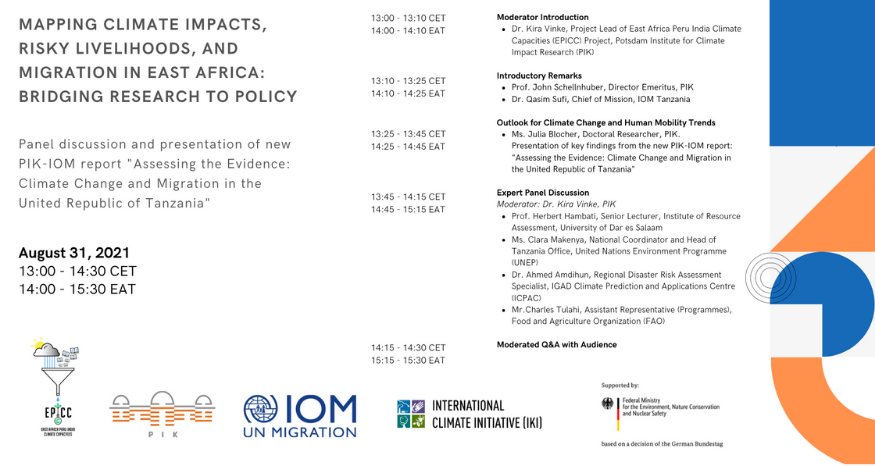 Further Links:
---
EPICC Climate Visualization Workshop for Tanzania, online, 08.12.2020
The EPICC project together with our Tanzanian partners held an online climate visualization workshop on the 8th  of  December. The visualization working group of the EPICC project provided several climate visualizations, integrating historic, current and future data for the climate and the agricultural sectors in Tanzania. Starting with an introduction of the EPICC capacity building and visualization strategy, we presented the integrated visualization prototype for Tanzania (that is based on our experiences with the www.ClimateImpactsOnline.com web portal). In the main part, we executed hands-on-session that enabled the participants to use the web portal independently. Finally, we collected valuable feedback on the hands-on-session, which could be directly fed into our development plans for 2021.

This session addressed scientists and public stakeholders in the climate and agricultural sectors and their needs for climate information. It introduced the climate data available for Tanzania, and trained the participants to access and analyze them based on three exemplary visualization tasks. Because of the success of the session, we plan to organize a workshop in a similar format with our Peruvian partners in the coming year. We will remain in close contact with the Tanzanian participants informing them about the improvements of our visualization solution.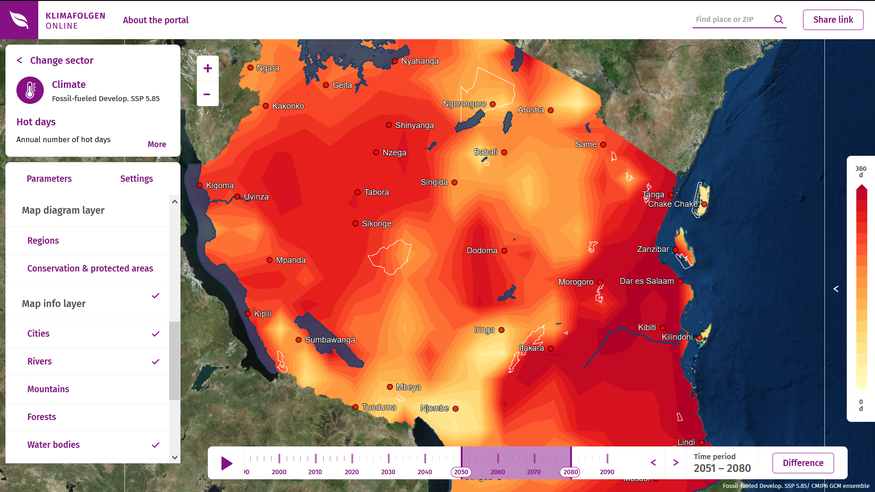 Please access the web-platform "ClimateImpactsOnline" - finding the new prototypes developed for the target countries - here:
username: kfo_user
password: kfo
---
Online Meeting with the Tanzanian Advisory Board, 7th of September 2020
Despite the ongoing travel restrictions related to the COVID-19 pandemic, the EPICC project aims to stick to its timeline and organized its 2020 meeting with the Tanzanian Advisory Board Members online. The meeting was divided in two sessions: In the first session, EPICC researchers from the Potsdam Institute for Climate Impact Research (PIK) and the German Meteorological Service (DWD) presented the results of all work packages in the Tanzanian context, namely Capacity Building and Knowledge Transfer, Visualization, Climate, Hydrology and Water Resources, Agriculture and Migration, and received direct feedback with regard to their research and possible applications of their results. In the second session, EPICC received valuable advice and recommendations from its Advisory Board members, in particular with regards to possible cooperation modes in times of the global pandemic, scientific cooperation, strengthening science-policy networks and bridging, as well as potential entry points at ministerial level for policy advice, capacity building and knowledge transfer.
The members of Tanzanian Advisory Board are representatives from the Ministry of Agriculture (MoA), the Tanzanian Climate Smart Agriculture Alliance (TCSAA), the Prime Minister's Office on Disaster Risk Management (PMO - DRM), the International Organization for Migration (IOM), the Hombolo Research Institute (ARI-Hombolo), the German Development Cooperation (GIZ) and the University of Dar es Salaam (UDSM). As such they have vast experience from working in EPICC's thematic areas in academia, development cooperation, intergovernmental organizations and national government. The members of the Advisory Board have outstanding expertise in issues related to climate change and sustainable development in Tanzania and therefore provide EPICC valuable insights into the focus areas of the project at national, regional and grassroots levels.
The Members who were able to attend the meeting had a positive outlook on the project developments in Tanzania, in particular they highlighted the importance of co-development and application of results and scientific cooperation with Tanzanian research institutions, public authorities and grassroots organizations in the scope of work of all research working groups of EPICC. The signing of the Memorandum of Understanding between PIK and the Lake Rukwa Basin Water Board was perceived as a big milestone for adoption of project results on the ground. Interest was also expressed towards "KlimafolgenOnline", a climate data visualization platform for which EPICC is currently developing a prototype for Tanzania. In addition, the EPICC working group that focuses on Migration and investigates climate change and migration linkages presented the results of their risk report, one  that is jointly elaborated by PIK and IOM and will be released under the renowned IOM-publication series "Assessing the Evidence" by the end of 2020. The results were evaluated as highly valuable for developing conflict resolution strategies in the affected areas. A topic that is not yet sufficiently researched. To support policy and decision making based on EPICC's scientific evidence, it was suggested to jointly develop policy briefs between EPICC researchers and Tanzanian users of the information. This is the next step for collaboration that EPICC is aiming to achieve.
We would like to thank all members for their participation and advice and give special thanks to the meeting moderator Abdallah Henku for the excellent work keeping conversation lively and making exchange between all members seamless!

---
EPICC Guest Researcher shares Knowledge on a Participatory Approach that supports Local Information for Weather Forecasts in Tanzania, 07.01.2020
Mr. Emmanuel Ole Kileli Leyani from Tanzania visited PIK as a guest researcher from December 2019 to January 2020. He is the Progam Officer at Parakuiyo Pastoralists Indigenous Community Development Organization (PAICODEO), founder and director of the Ereto Maasai Youth Organization (EMAYO), and Executive Director of The Kesho Trust.  During his research stay, he worked in close collaboration with the migration team, while he also interacted with other project teams such as those from Hydrology and Water Resources, Climate, Agriculture and Capacity Building and Knowledge Transfer.
Besides supporting the migration research on mobile farmers and pastoralists, Emmanuel gave a presentation on "Participatory Scenario Planning (PSP)", during the project's monthly meeting on the 7thof January 2020. Besides the EPICC Team, more than 15 scientists from PIK joined the lecture. PSP is a method that he and his organization applies to make use of weather forecasts in Tanzania. The approach brings together different stakeholders to share, discuss, and interpret weather forecasts specific to their localities before putting them into use. Therefore, PSP integrates scientific and traditional knowledge in the interpretation of weather forecasts. "Climate change impacts are felt most by local communities in my country, especially small scale farmers and pastoralist communities whose livelihoods depend mainly on seasonal rainfall", says Emmanuel. Therefore, he highlights the potential of the method that can help local communities (end-users of climate information) to make informed decisions about when to prepare their crop yields, sow seeds, or organize their seasonal livestock migration based on three months weather forecasts of their local area.
Emmanuel insists on the current need for accurate weather information for better decision making by the pastoralists and farming communities in Tanzania. He praised the work of PIK and especially that of the EPICC project aimed at generating knowledge and information that could positively influence policy change or effective implementation in his home country.
For more information about Participatory Scenario Planning (PSP), Emmanuel recommends the "Practical Guide to Participatory Scenario Planning" published by CARE.
For more information about Emmanuel please find his contact details here.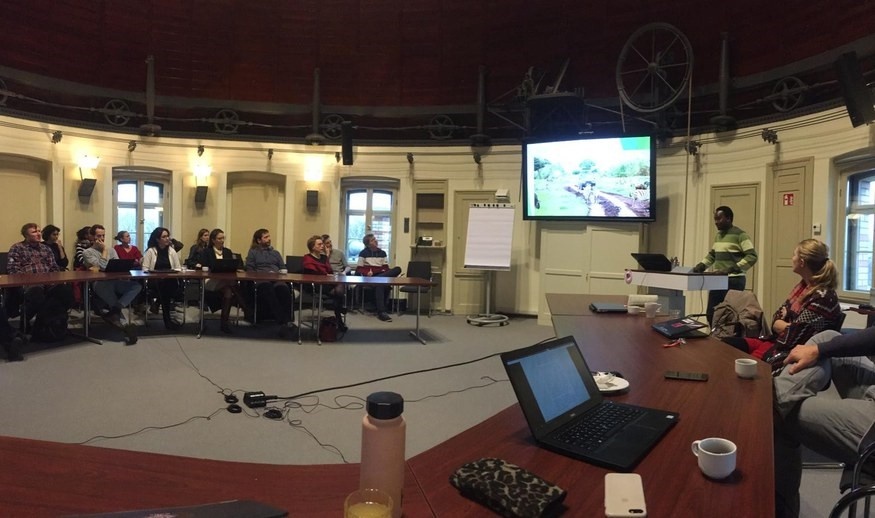 ---
EPICC Workshop in Tanzania - 2nd and 3rd of May 2019
In May 2019, six scientists from the EPICC Team and 30 Tanzanian scientists and other stakeholders from different sectors met in Dar es Salaam to continue the discussions and collaboration initiated during the Kick-Off Workshop in 2018.
The Second EPICC Workshop in Tanzania aimed at strengthening the collaboration between the project researchers and the partners. To that end, the EPICC team presented their partial research results in order to assess their utility and acceptance by the partners. The project team also discussed the possibility of research stays at PIK (with participants later acting as multipliers of knowledge, methods and tools in Tanzania) and the realization of trainings in the partner institutions. Also it was agreed to develop joint research papers, ideally contributing to the next IPCC report. The Tanzania Climate Smart Agricultural Alliance (TCSAA) was identified as an excellent consortium to guide EPICC's agricultural activities, while Tanzania's National Framework for Climate Services will guide the overall EPICC project.
The event was organized and held by PIK in close cooperation with the Tanzanian Ministry of Agriculture (MoA), and the Tanzanian Meteorological Agency (TMA). Also the EPICC project partner German Meteorological Service, the Deutscher Wetterdienst (DWD), participated in the Workshop.
Find more information on the workshop in the IOM Environmental Migration Newsletter.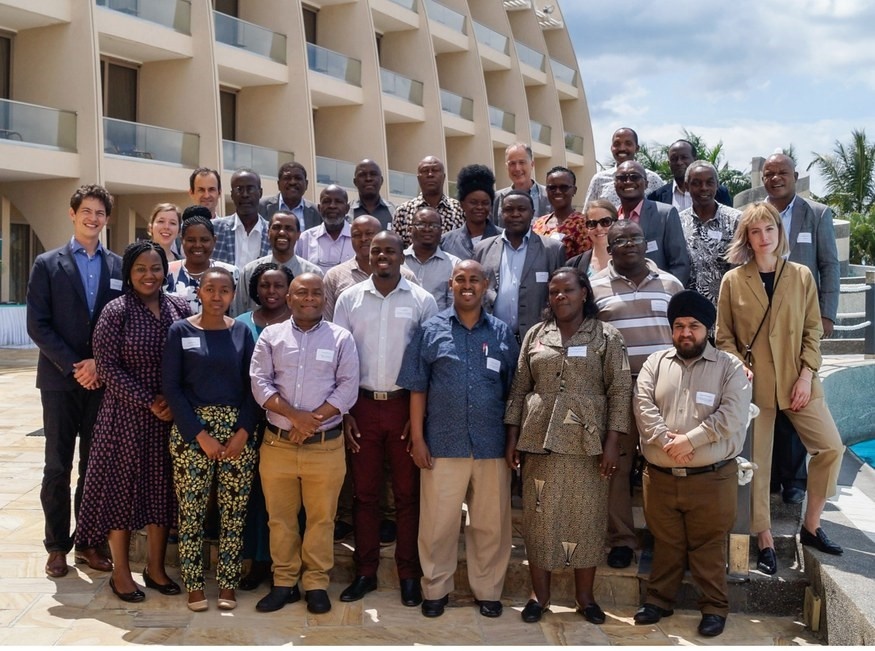 ---
Kick-Off Workshop in Tanzania - 27th and 28th of September 2018
In September 2018, the EPICC Kick-Off Workshop in Tanzania took place in Dar es Salaam. Eight scientists from the EPICC Team met with 32 scientists and other stakeholders from Tanzania to discuss the project goals, to identify the users need for climate services and to jointly develop relevant research questions.
The event was organized by the Potsdam Institute for Climate Impact Research (PIK) in cooperation with the Tanzanian Ministry of Agriculture (MoA).
Starting from the EPICC workpackages, the workshop successfully established partner networks from science and practice and defined an action-oriented research agenda to co-create climate adaptation capacities. Apart from supporting various national adaptation plans and strategies, one of EPICC's main goals will be to contribute, together with scientists on the ground, to the research within the National Framework for Climate Services (NFCS) that the Republic of Tanzania has launched in August 2018 aligned with WMO's Global Framework for Climate Services. The aim is to improve the availability and use of tailored weather and climate services to strengthen the resilience to climate change and extreme weather in Tanzania.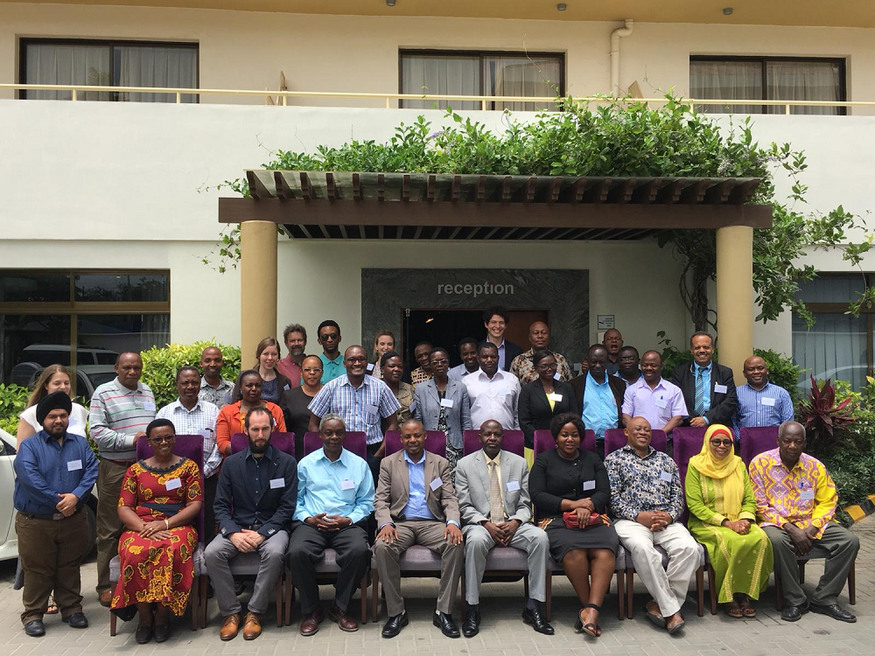 Climate Data – Past and Future