19/03/2018 - Climate change is a driver of future migration – in a worst-case scenario, it could force more than 100 million people out of their homes by 2050. This is shown by a groundbreaking Worldbank report, co-authored by scientists from the Potsdam Institute for Climate Impact Research (PIK). Subsaharan Africa and Southern Asia are among the most affected regions, to a lesser extent also Latin America. Water scarcity and yield failures are, along with a number of other economical and social factors, becoming more and more relevant for migration within countries. This so-called internal migration is the subject of the report. However, rapid reductions of greenhouse-gas emissions can reduce this future migration by up to 80 percent, according to the report.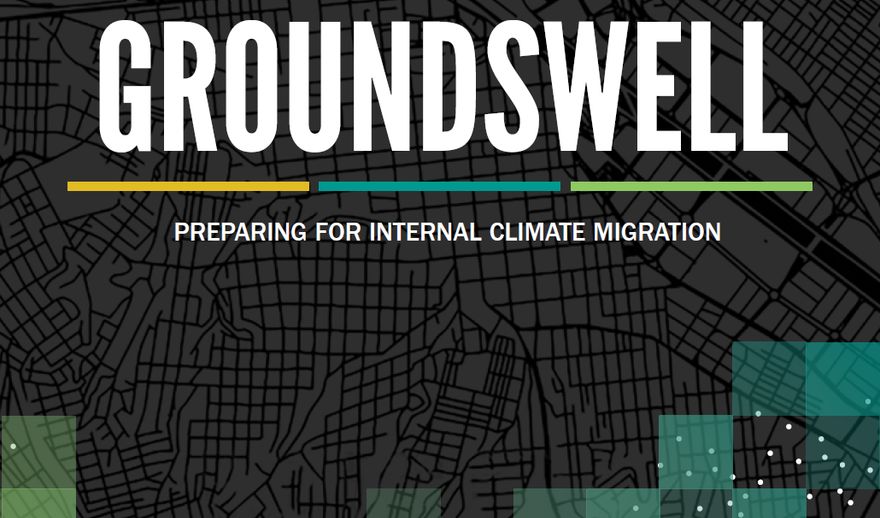 "Climate change has concrete and dramatic impacts on the lives of many people, especially in the countries of the global South," says Jacob Schewe from PIK, one of the co-authors of the report. "Numerous case studies have already shown that people's decision to migrate can be influenced by environmental issues. The new report now shows the potential extent of climate-driven internal migration in three major regions of the world, based on a chain of computer simulations - from the climate system to water resources, agriculture and population distribution." Schewe is currently leading the development of a computer simulation that aims at investigating in the context of climate change migration also across national borders, which is not the focus of this report. Other PIK scientists are also working on this topic.
World Bank Chief Executive Officer Kristalina Georgieva said the new research provides a wake-up call to countries and development institutions. "We have a small window now, before the effects of climate change deepen, to prepare the ground for this new reality," Georgieva said. "Steps cities take to cope with the upward trend of arrivals from rural areas and to improve opportunities for education, training and jobs will pay long-term dividends. It's also important to help people make good decisions about whether to stay where they are or move to new locations where they are less vulnerable."
Schewe added: "In many places, the debate about migration is also a hotly debated topic - populists are fueling fears among the populations of many industrialized countries, whether in Germany or the USA. However, the countries of the South are most affected by migration, and most migrants move only within their national borders. The fact that they might be forced by climate change to leave their homes, and often also get into economic hardship, cannot be of no consequence to us in the North, which have mainly caused climate change. Also because regional crises today can quickly have global repercussions."
The research team was led by World Bank Lead Environmental Specialist Kanta Kumari Rigaud and includes researchers and modelers not just from PIK but also from CIESIN at Columbia University and the CUNY Institute of Demographic Research. The scientists stress that investing now in data and analysis is key to improve understanding migration trends.


Weblink to the full report and further resources: http://www.worldbank.org/en/news/feature/2018/03/19/meet-the-human-faces-of-climate-migration