04/21/2021 - One of the largest scientific meetings worldwide, the European Geosciences Union (EGU) General Assembly, virtually brings together geoscientists from all over the planet – amongst them many scientists from the Potsdam Institute for Climate Impact Research (PIK). From 19 to 30 April 2021, the EGU covers all disciplines of the Earth, planetary and space sciences and provides a forum where scientists, especially early-career researchers, can present their work and discuss their ideas with experts in all fields of geoscience.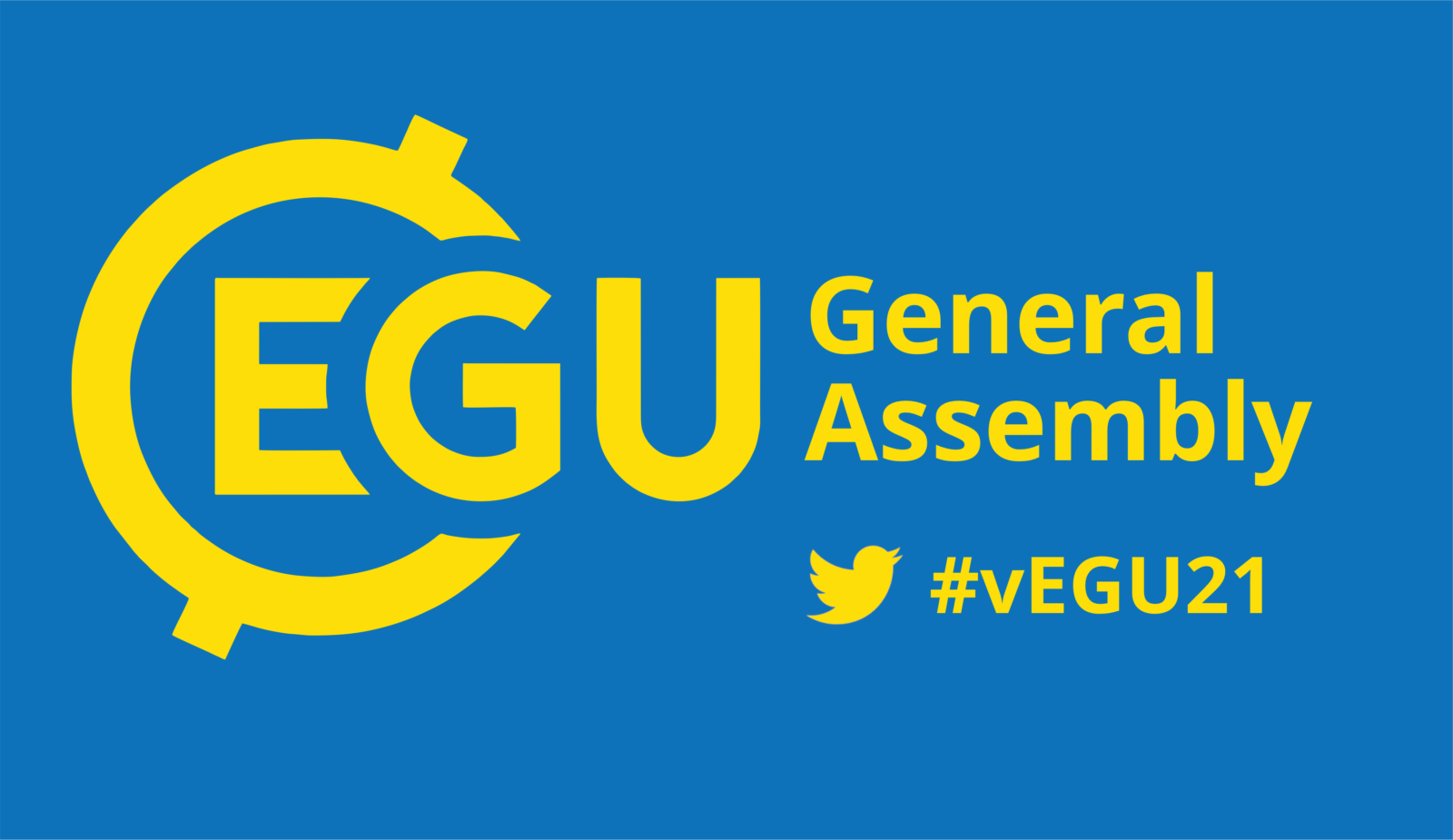 The Assembly's sessions, typically over 500, cover a wide range of topics from climate, energy and resources, the Earth's internal structure, atmosphere and volcanology, to space and planetary sciences. Due to the ongoing pandemic, all scientific sessions at vEGU21 will be run in the new virtual PICO (vPICO) format, meaning a round of 2-minutes talks to introduce all abstracts of that session + further discussion conducted in both text-based chats and in a video chat.                   
This year's conference features several sessions and presentations by PIK scientists from different departments. Below you can find a selection of sessions that PIK researchers will take part in – for the full program please refer to https://www.egu21.eu/.
Research Department Climate Resilience
Tobias Pilz will address the topic 'Towards reproducible pluvial flood simulation in urban areas with TELEMAC-2D'.
Date: 26.04.2021
https://meetingorganizer.copernicus.org/EGU21/session/39234
Rocio Rivas Lopez, together with Stefan Liersch and Fred Hatterman, will talk about 'Potential hydro-meteorological impacts over Burundi from climate change'.
Date: Thursday, 29.04.2021
https://meetingorganizer.copernicus.org/EGU21/session/39656
Sara Minoli and Christoph Müller are co-convening the session on Modeling agricultural systems under global change:
Date: Friday, 30.04.2021
https://meetingorganizer.copernicus.org/EGU21/session/38841#vPICO_presentations
Christoph Müller will talk about "The Global Gridded Crop Model Intercomparison – an AgMIP activity" in that very same session.
https://meetingorganizer.copernicus.org/EGU21/EGU21-14299.html
Sara Minoli will also present an abstract in another session.
Date: Monday, 26.042021
https://meetingorganizer.copernicus.org/EGU21/EGU21-12758.html


Research Department Earth System Analysis
Markus Drüke will take part in the EGU Session "Earth resilience and tipping dynamics in the Anthropocene" with a presentation about 'Climate-induced hysteresis of the tropical forest in the fire-enabled Earth system model'. Nico Wunderling will take part in the very same Session, presenting the paper "Interactions of climate tipping elements and their associated basin stability in a conceptual model for tipping cascades".
Date: 26.04.2021
https://meetingorganizer.copernicus.org/EGU21/session/40781
Ronja Reese will present the study "Historic simulations of the Antarctic Ice Sheet with the Parallel Ice Sheet Model" during the session "Integrating models and observations for the estimation of ice sheet mass balance and sea level, incorporating ISMASS/ISMIP6".
Date: 26.04.2021
https://meetingorganizer.copernicus.org/EGU21/session/39047

Stefanie Talento and Andrey Ganopolski will present "Evolution of the climate in the next million years: A reduced-complexity model for glacial cycles and impact of fossil fuel CO2".
Date: 27.04.2021
https://meetingorganizer.copernicus.org/EGU21/session/40689
Efi Rousi will present the paper "Increased frequency of Eurasian double jets linked to summer heat extremes in Europe" during the EGU session "Dynamics of the atmospheric circulation in past, present and future climates".
Date: 29.05.2021
https://meetingorganizer.copernicus.org/EGU21/session/40667

Research Department Transformation Pathways
Benedikt Mester will talk about the 'Sensitivity of global river flood simulations to the choice of climate forcing and hydrological model.'
Date: Thursday, 29.04.2021
https://meetingorganizer.copernicus.org/EGU21/session/39163
Research Department Complexity Science
Jürgen Kurths will co-convene a session with the title "Complex systems science meets machine learning for new approaches to predictions and predictability estimation for geophysical systems" on Wednesday, 28.04.2021. In this session, Norbert Marwan, Niklas Boers, Shraddha Gupta, and Zhen Su will focus on: A comparative study of extreme precipitation patterns using complex networks 
Other presentations include (selection):
K. Hauke Kraemer (doctoral researcher)
Date: 28.05.2021
Title: A unified and automated approach to attractor reconstruction
https://meetingorganizer.copernicus.org/EGU21/session/39811
Forough Hassanibesheli (doctoral researcher)
Date: Wednesday 28.04.2021
Title: ''Echo-State Networks for Predicting ENSO Beyond One Year''
https://meetingorganizer.copernicus.org/EGU21/session/39811
Keno Riechers (doctoral researcher)
Date: 27.04.2021
Title: Glaciation cycle models and their pullback attractors
https://meetingorganizer.copernicus.org/EGU21/session/40422#vPICO_presentations
Ann Kristin Klose (doctoral researcher)
Date: Monday 26.04.2021
Title: Cascading tipping behavior of the interacting Greenland Ice Sheet and Atlantic Meridional Overturning Circulation in a model of low complexity
Annika Stechemesser (doctoral researcher)
Date: Wednesday, 28.04.2021
Title: The relationship between temperature and digital hate – strong increase of racist tweets outside of climate comfort zone in Europe
Kilian Kuhla (doctoral researcher)
Date: Wednesday, 28.04.2021
Title: Economic ripple resonance from consecutive weather extremes amplifies consumption losses