04/03/2019 - For the first time, security risks arising from human-made climate change have been a center-stage topic at the Munich Security Conference this year. This unparalleled meeting of global security experts, including heads of states and high-ranking military officials, invited Hans Joachim Schellnhuber to present his assessment of the state of the climate crisis and its consequences for international policy making. Schellnhuber, Director Emeritus and founder of the Potsdam Institute for Climate Impact Research, emphasized how reducing greenhouse gas emissions is ultimately a matter of preserving our civilization.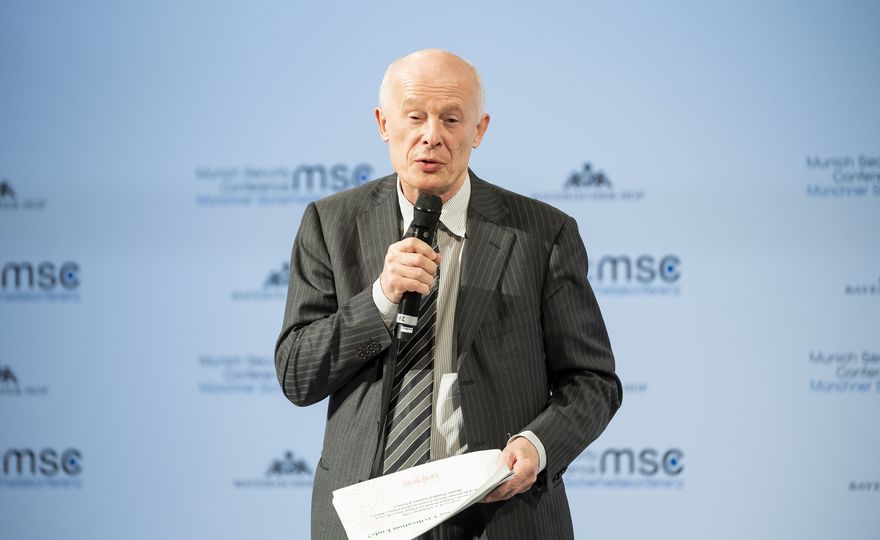 His keynote kicked off the panel discussion "Climate Change and Security: Too Hot to Handle?" with eminent participants, including Sheikh Hasina (Prime Minister, People's Republic of Bangladesh), Ine Eriksen Søreide (Minister of Foreign Affairs, Kingdom of Norway) or Sheldon Whitehouse (Senator, Member of the Senate Committee on Environment and Public Works, United States of America).
"Stabilizing our climate means stabilizing societies on Earth," said Schellnhuber. "If governments worldwide fail to rapidly phase out fossil fuels, unmitigated global warming would result in increasing weather extremes such as droughts and floods, increasing sea-level rise and storm surges threatening our coasts, exacerbating crop-yield risks that drive up prices and impede regional food supply. What is even more important to consider, vital elements of the Earth system such as the big ice sheets as well as atmospheric and oceanic circulation patterns are actually tipping elements – while for a long time they might seem stable, they can change or even collapse rapidly and irreversibly. The severe impacts will increase tensions in a world that is already full of security risks and conflicts. This is why climate policy is security policy, and ultimately a matter of war or peace."
The 55th Munich Security Conference (MSC) from February 15-17 brought together more than 600 international decision-makers. Among the other key issues were the advent of renewed great power competition, the future of transatlantic relations, European defense, and the role of middle powers in world affairs. The conference also acted as the venue for more than 180 side events and 2,500 bilateral meetings.
Weblink to the panel discussion "Climate Change and Security: Too Hot to Handle?" at the Munich Security Conference 2019: https://www.securityconference.de/en/media-library/munich-security-conference-2019/video/panel-discussion-climate-change-and-security-too-hot-to-handle/filter/video/