03/21/2023 - Yuri Maistrenko from the Ukrainian Academy of Sciences is a guest scientist at the Potsdam Institute for Climate Impact Research and has now been awarded the Humboldt Research Award from the Alexander von Humboldt Foundation at a festive ceremony in Bamberg.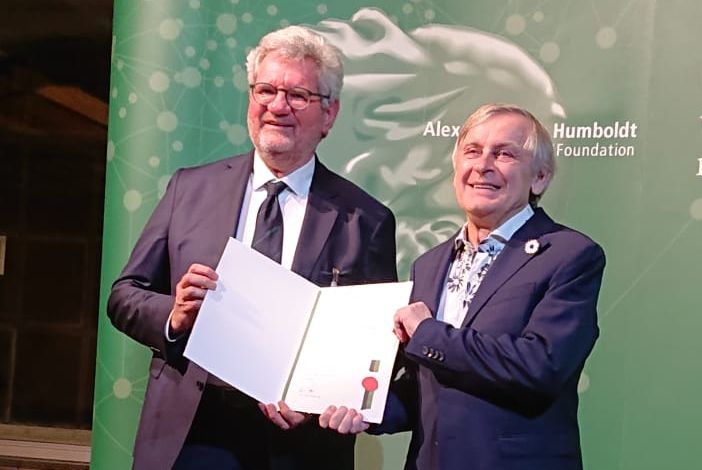 "Yuri Maistrenko is a world-leading scientist in nonlinear dynamics and complex systems," says Jürgen Kurths of PIK´s research department Complexity Science, who is hosting Maistrenko. "He has made fundamental contributions on complex networks and has found virtual chimera, a novel phenomenon in complex systems." It has become a basis for neuromorphic and reservoir computing, a novel branch of machine leaning.
During his stay at PIK, Maistrenko will work on uncovering hidden mechanisms of blackouts in modern power grids which cost businesses more than $150 billion annually.