7/12/2021 – Jürgen Kurths, Head of the Research Department "Complexity Science" at the Potsdam Institute for Climate Impact Research (PIK) has been elected Fellow of the Network Science Society 2021. He is the first German scientist to receive this recognition.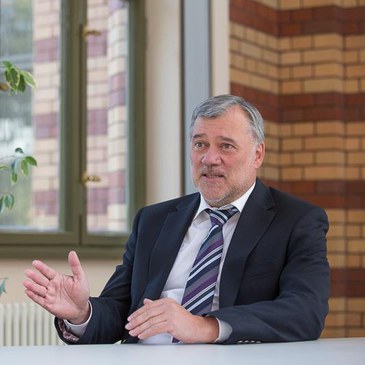 Jürgen Kurth was honored for his "seminal contributions on network dynamics elucidating synchronization, basin stability, causality detection and for pioneering network science applications to powergrids and to prediction of extreme events in climate", according to the Network Science Society (NetSci). Their Fellowship Program recognizes researchers who have made outstanding contributions to network science research and to the community of network scientists. The NetSci is an interdisciplinary body and aims to unite a broad variety of researchers and stakeholders with interests in network science – ranging from physics to computer science, biology, social sciences, economics, and more.
Annually, the Fellowship is awarded to up to 7 individuals on the basis of their exceptional life-long individual contributions to any area of network science research and to the community of network scientists. The award ceremony took place on July 8th, during the virtual Networks 2021 conference.
Commenting on his award, Jürgen Kurths said: " I am honored to receive this award because this is a strong signature that the creative use of complex networks in climate and climate impact research is now fully accepted in this huge network science community. I am also proud to be the first German scientist who was elected as fellow of this large and strongly evolving network science society.
Jürgen Kurths joins an exclusive list of 21 current fellows, which include high profile scientists like Steven Strogatz, Mark E. J Newman and Yoshiki Kuramoto.