28/07/2016 - The Society of Friends and Promoters of the Potsdam Institute for Climate Impact Research has honoured its longstanding president Udo Simonis for his tremendous efforts and made him honorary chairman. Manfred Stock took over the lead of the society. The tribute took place during festive symposium on biodiversity, and the institute´s scientists applauded their old and new supporters of their work. The symposium was organized by the research domain Transdisciplinary Concepts & Methods.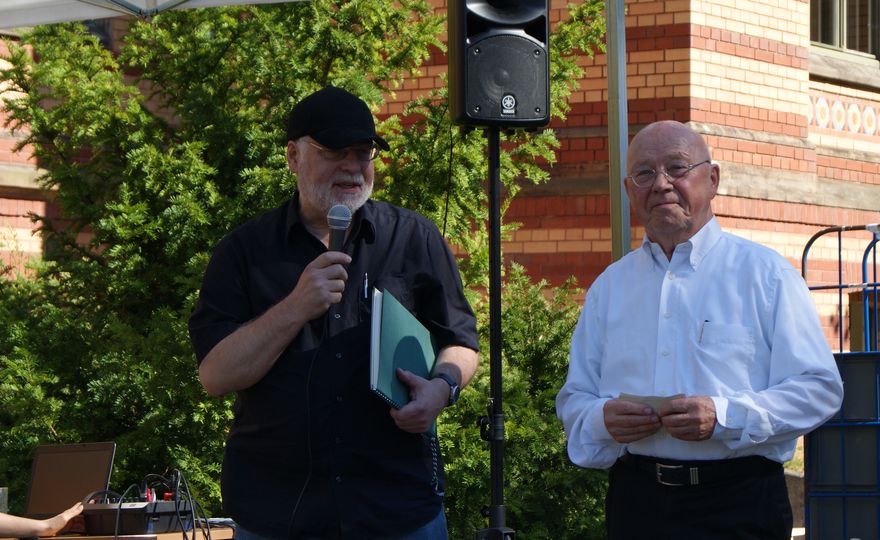 "Udo Simonis is someone who has been been attached to the institute ever since its founding days – with his wisdom, his humour and above all his deeply felt sympathy for climate science and the people pursuing it. We thank him for that!" said PIK director Hans Joachim Schellnhuber. Simonis himself recounted many discussions with the natural scientists to make PIK a truly transdisciplinary research institute – himself being the representative of the social sciences on the founding committee as he worked on environmental policies at the Berlin Social Science Center. After his retirement from the scientific advisory board in 2002 he "did not want to leave his beloved PIK alone", Simonis said. Therefore he founded the Society of Friends and Promoters.
Its lead was now taken over by Manfred Stock who himself had been a researcher at PIK for many years. The Society of Friends and Promoters will continue to grant an award for outstanding dissertations and support celebrations, but also develop new ideas.