12/19/2011 – This year has been "a good year of good science," said Hans Joachim Schellnhuber, director of the Potsdam Institute for Climate Impact Research (PIK), at the conclusion of the 2011 Research Days. This annual gathering of all PIK scientists is an opportunity to discuss research results and new projects. One of the latter is a big intercomparison project of global warming impact models that will be relevant for the 2014 assessment report of the Intergovernmental Panel on Climate Change. For socioeconomic scenarios as well, an intercomparison project has been launched. Both are coordinated by PIK.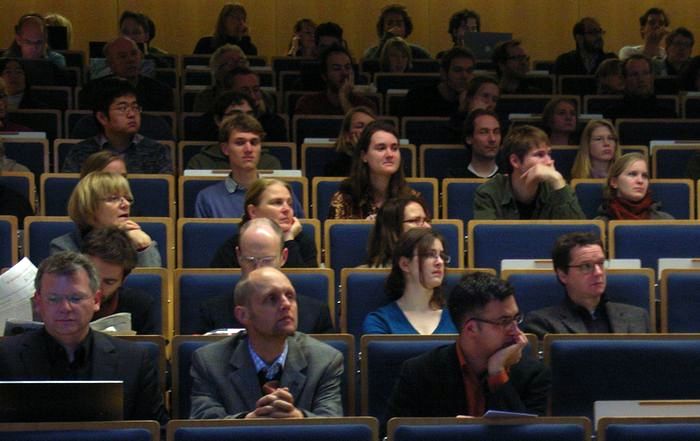 "The task of climate science is understanding the world for informing the decision makers that try to transform the world towards sustainability," Schellnhuber pointed out. It is up to the policy makers though, he said, to design the transformation.
One focus this year was on adaptation research at PIK. Global supply chains and infrastructure were at the center of Anders Levermann's talk – "hitting society where it hurts," as he called it. Diego Rybski outlined ways towards generalizable damage approaches. The social dimensions were highlighted by Torsten Grothman, looking at adaptive capacities and adaptation barriers. Strengths of PIK models in a regional adaptation study in northern China were presented, as well as PIK work in the upper Niger area in western Africa – and these are just a few examples.
Most of the 300 researchers now at PIK, as well as guest scientists, participated in the meeting that took one and a half days. The strong growth of the institute in the past few years makes it important once a year to present to each other the manifold scientific activities going on at the institute – and to debate the challenges ahead.