A key obstacle to the envisaged turnaround in energy policy is the sluggish expansion of power grids, and in particular the related slow expansion of renewable energies (RES). One of the main reasons why their potential has not yet been fully realised is that the methods currently available for analysing the stability of power grids with high shares of RES are not mature and many of the properties of such grids cannot be mapped. As a result, either too much stabilizing grid infrastructure is put in place or the RES penetration is unnecessarily strongly limited by the technical side. Both engender high costs for the grid operators.
This is exactly where the Climate-KIC funded project elena comes in. Based on the latest analysis methods and modelling approaches – the result of several years of research work – the team (Dr. Sabine Auer, Dr. Tim Kittel, Christina Horn) has developed an innovative software solution that will enable the automated generation of grid-stable scenarios for a cost-efficient expansion of RES in the future. Optimal pathways are shown, which allow the share of RES to be increased up to 100% under simultaneous stable grid operation.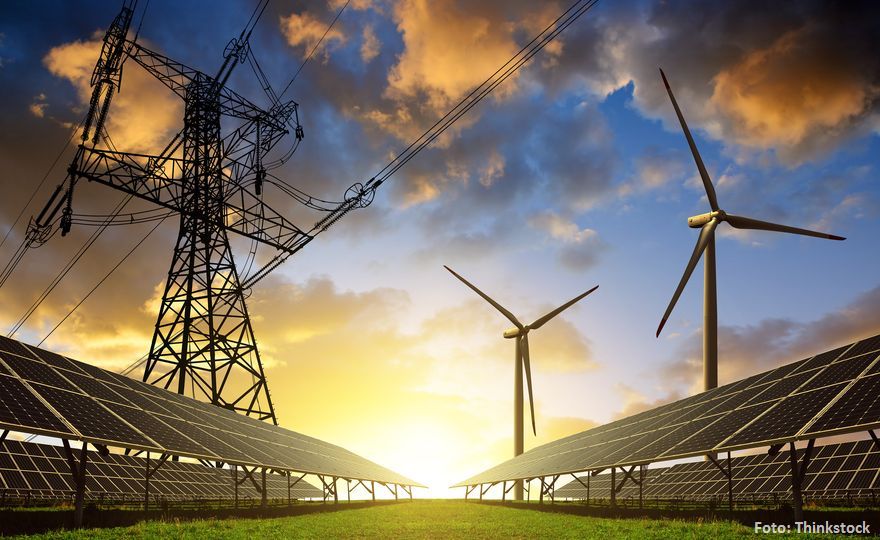 Sustainable: power grids with a RES share up to 100% (Photo: Thinkstock)
Following the successful development of the software, the team intends to set up 'elena international' as a company. The company will initially focus on providing a service to the operators of island grids and microgrids, but later also address the market of European distribution grid operators.
Homepage:
Contact:
Dr. Sabine Auer
E-Mail: sabine.auer@elena-international.com
Christina Horn
E-Mail: christina.horn@elena-international.com