12/11/2020 - The world's natural capital – biodiversity, air, water, soil, and climate – is under attack. Unfettered economic growth and individual business interests have not led to a society benefitting all but are threatening to inflict irreversible damages to our planet. Yet there are ways forward to a better future. In a new book, edited by Claude Henry (Professor of Sustainable Development at Sciences Po), Johan Rockström (Director, Potsdam Institute for Climate Impact Research) and Nicholas Stern (Professor of Economics and Government and Chair of the Grantham Research Institute at London School of Economics) over 60 thinkers from various disciplines present new approaches to "raise living standards and fight poverty across the world" while "creating a much safer and more attractive environment."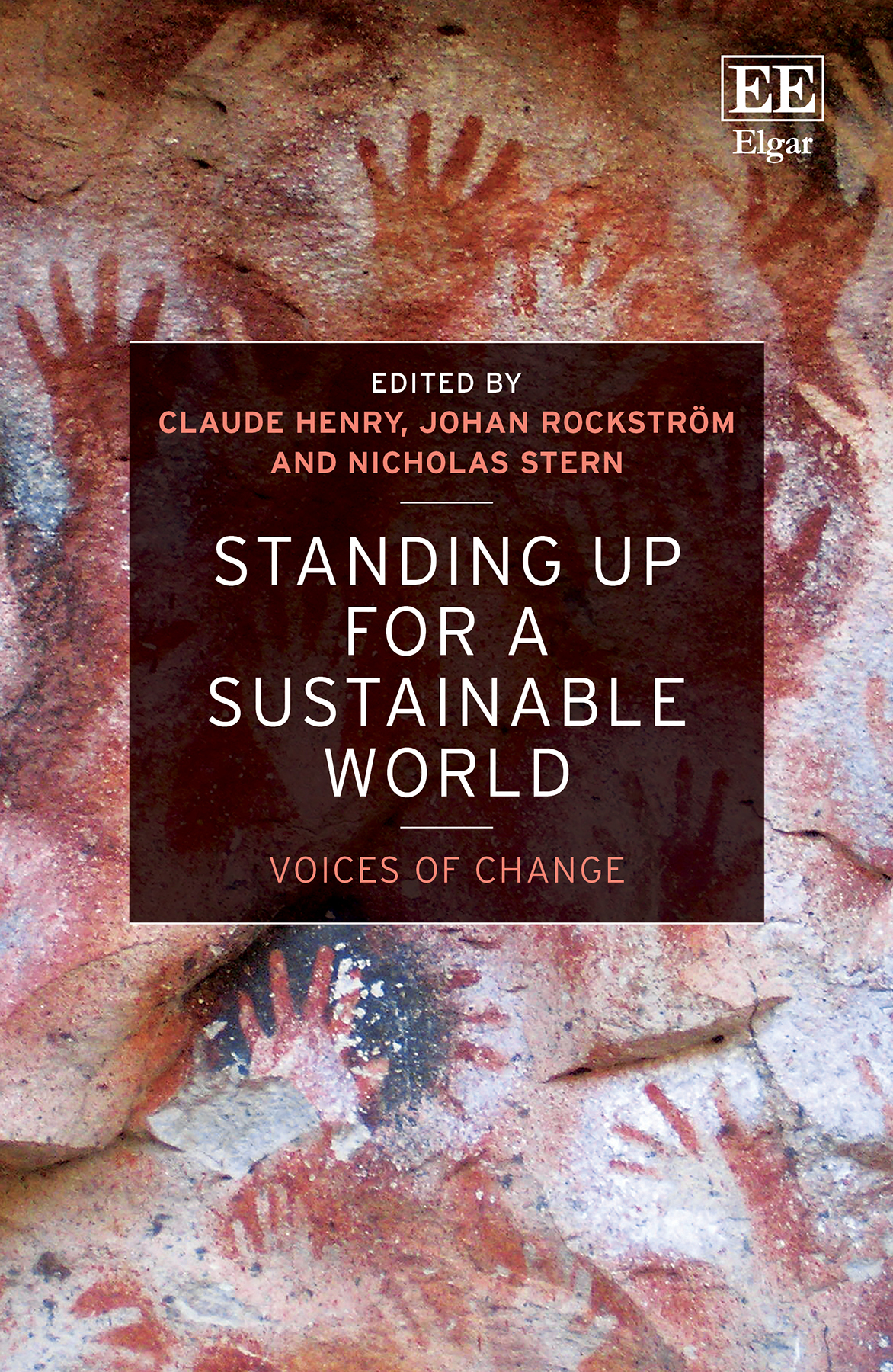 With contributions from Michael E. Mann (Earth System Science Center Director at Penn State), Luisa Neubauer (Co-Organizer, Fridays for Future), Bill McKibben (Co-Founder, 350.org), Susan Clayton (Whitmore-Williams Professor of Psychology at the College of Wooster in Ohio) and Ma Jun (Chairman of the Green Finance Committee of the China Society for Finance and Banking) and many more, Standing up for a Sustainable World portrays activists, scholars and visionaries who have gone further than simply bearing witness to the destabilization of our planet.
The book, available for free through open access, gives a voice to those who are the forefront in the struggle to "save the planet as we know it", as the editors point out in their foreword. They are "Defenders", organizers and community leaders actively resisting ruthless special interests profiting from exploitation of natural resources; "Litigants", young lawyers suing governments and companies all over the world for failing to safeguard the environment; "Entrepreneurs", who have found ways to profitably managing the commons without exhausting them; "Investors", keen on rebalancing portfolios away from a high carbon footprint; and "Communicators", specialized in amplifying key scientific evidence in a tangible way and translating them into effective call to actions. With the future of the planet in jeopardy, Standing up for a Sustainable World shines a spotlight on those who aim to tilt the balance in favor of human well-being, security and dignity.
Read the book for free (open access):
Claude Henry, Johan Rockström, Nicholas Stern 2020: Standing up for a Sustainable World. Cheltenham/Northampton: Edward Elgar Publishing.
Contact for further information:
PIK press office
Phone: +49 331 288 25 07
E-Mail: press@pik-potsdam.de
Twitter: @PIK_Climate
www.pik-potsdam.de