07/16/2021 - The heavy rains and thunderstorms in parts of North Rhine-Westphalia and Rhineland-Palatinate during the past days have led to massive flooding of villages and entire areas. Meanwhile, towards the rivers Oder and Neiße, extreme heat prevailed at more than 30 degrees Celsius. Where these extraordinary weather conditions stem from and their connection with climate change, many national and international media wanted to know from PIK researchers. Here is a small excerpt from the coverage.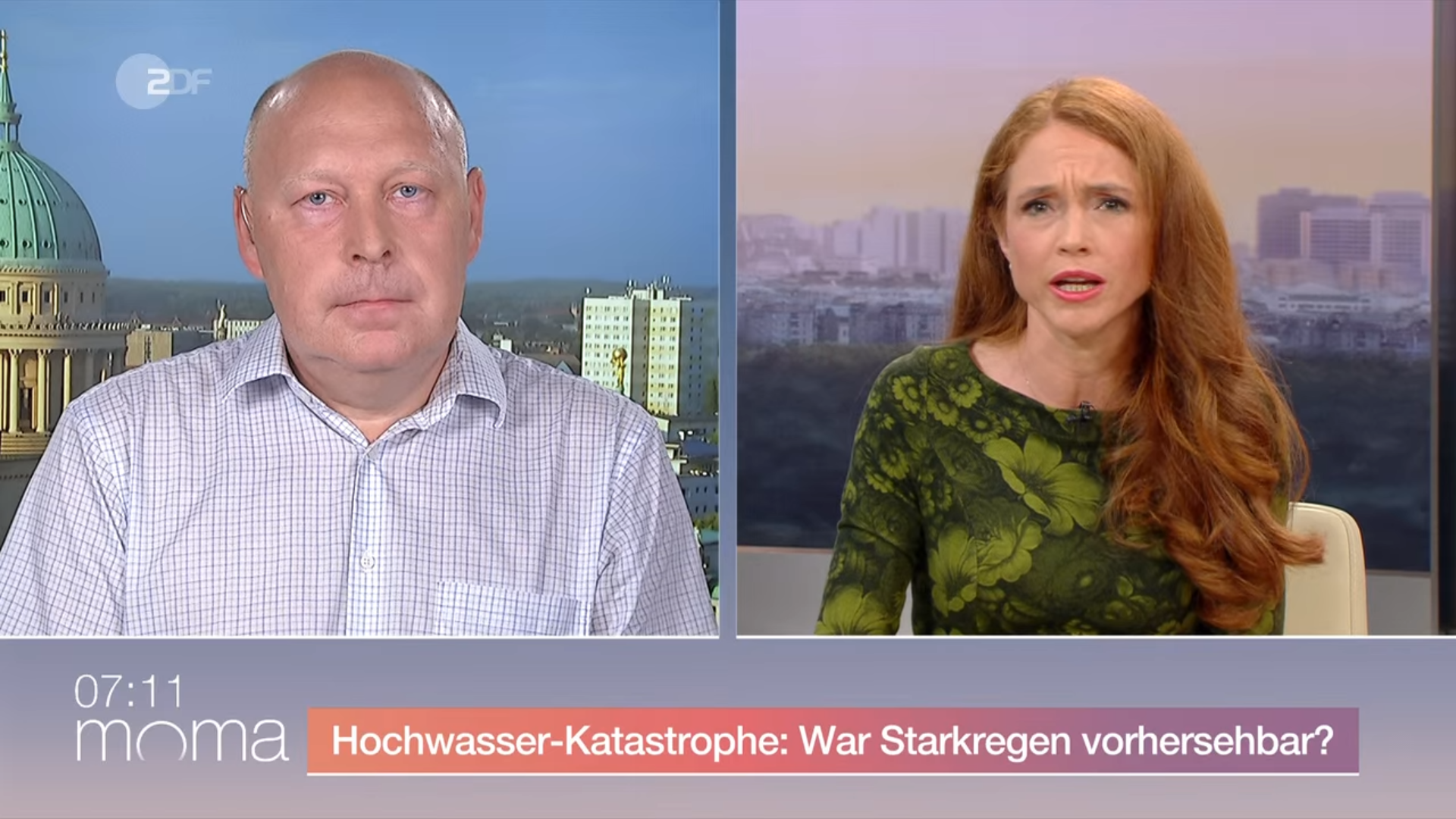 On German television, Fred Hattermann spoke to heute Journal, Stefan Rahmstorf spoke to Tagesthemen, there was coverage on all channels, such as ZDF Morgenmagazin, Brandenburg Aktuell, WDR, the nightly ZDF heute Journal Update, and ARD Mittagsmagazin. Peter Hoffmann, Dieter Gerten, Stefan Rahmstorf and Fred Hattermann spoke with all major agencies such as dpa, Reuters, Xinhua, AP, EFE, epd and AFP as well as directly with numerous media, for example BILD, FAZ, ZEIT online, STERN magazine, RBB and countless others such as NZZ, NDR, SWR or Deutschlandfunk. Plusmuins used PIK's expertise to present flood damage, and a guest article by Stefan Rahmstorf also appeared on Spiegel online.

The PIK expertise was also in great demand by the international media, for example by the Washington Post, the Guardian, the Wall Street Journal, the BBC, NBC, the Independent, the National Geographic or the broadcasters Al Jazeera and ABC. In the upcoming days, further contributions will follow on Radio Eins, the BBC, in the printed ZEIT and on Swiss radio.