09/21/2023 - Climate economist Ottmar Edenhofer has been appointed to the Forum #Zukunftsstrategie. The director of the Potsdam Institute for Climate Impact Research (PIK) and the Mercator Research Institute on Global Commons and Climate Change (MCC) is one of 21 experts from business, science and civil society who will advise the Federal Government on the implementation of the "Zukunftsstrategie" (Strategy for the Future). The new body began its work at the Federal Ministry of Education and Research (BMBF) on 21 September 2023.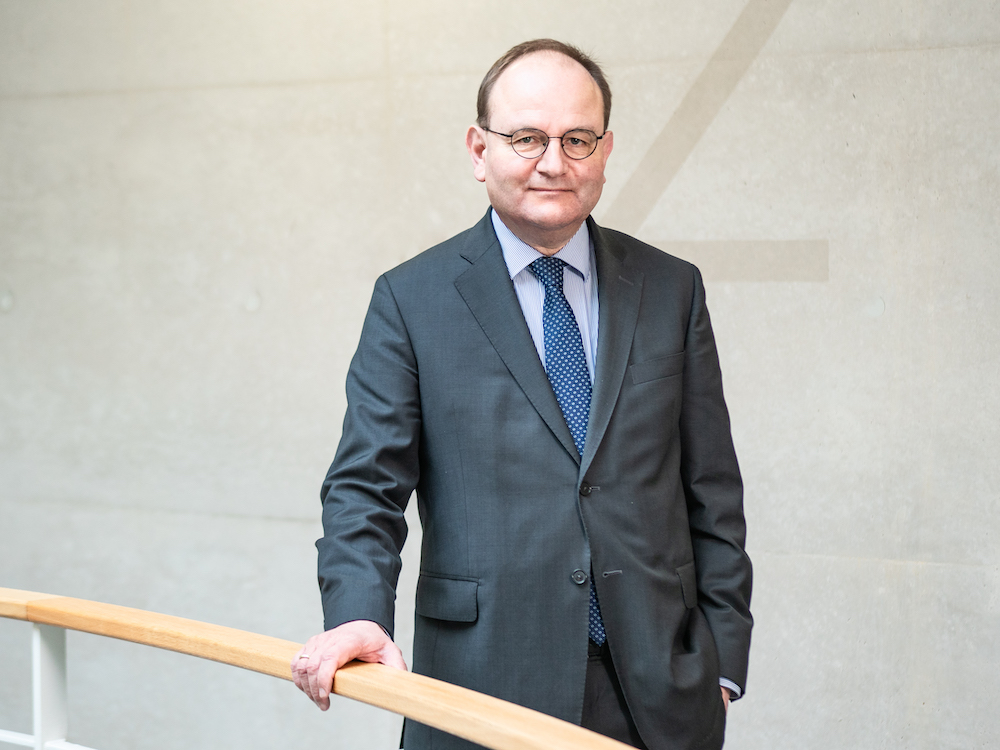 Ottmar Edenhofer has been appointed to the Forum as mission sponsor for Mission II "Advancing Climate Protection, Climate Adaptation, Food Security and Biodiversity Conservation". The committee is part of the Future Strategy for Research and Innovation adopted by the Federal Government in February 2023, the aim of which is to enable a strong strategic positioning of the German research and innovation system and to contribute to meeting societal and global challenges with the help of six missions. The task of the interdepartmental mission teams is to concretise the mission through their own goals.
In addition to his role as Director at PIK and the MCC, Ottmar Edenhofer is Professor of Economics and Politics of Climate Change at TU Berlin and has been leading the BMBF-funded Copernicus project Ariadne since the beginning of the first funding phase in 2020. The Ariadne project is working on options for shaping the energy transition. Edenhofer is also chairman of the European Scientific Advisory Board on Climate Change (ESABCC) and a member of three national academies of science. For years, he has been among the 1% most cited researchers worldwide in the category "Interdisciplinary Science" according to the Web of Science citation index.