01/11/2021 - Anyone concerned about our future climate will soon be able to contribute to understanding the social dynamics of climate change by taking part in a "citizen science" experiment. In a donation-funded online simulation currently being developed by the non-profit company SCIARA in cooperation with the Potsdam Institute for Climate Impact Research (PIK), users can playfully explore virtual climate futures, make decisions, and see the consequences. Based on the players' behavior, decision-makers in politics, business and society will ultimately be able to check climate protection measures for their social acceptance and effectiveness before they are implemented - in order to make effective decisions in the long term.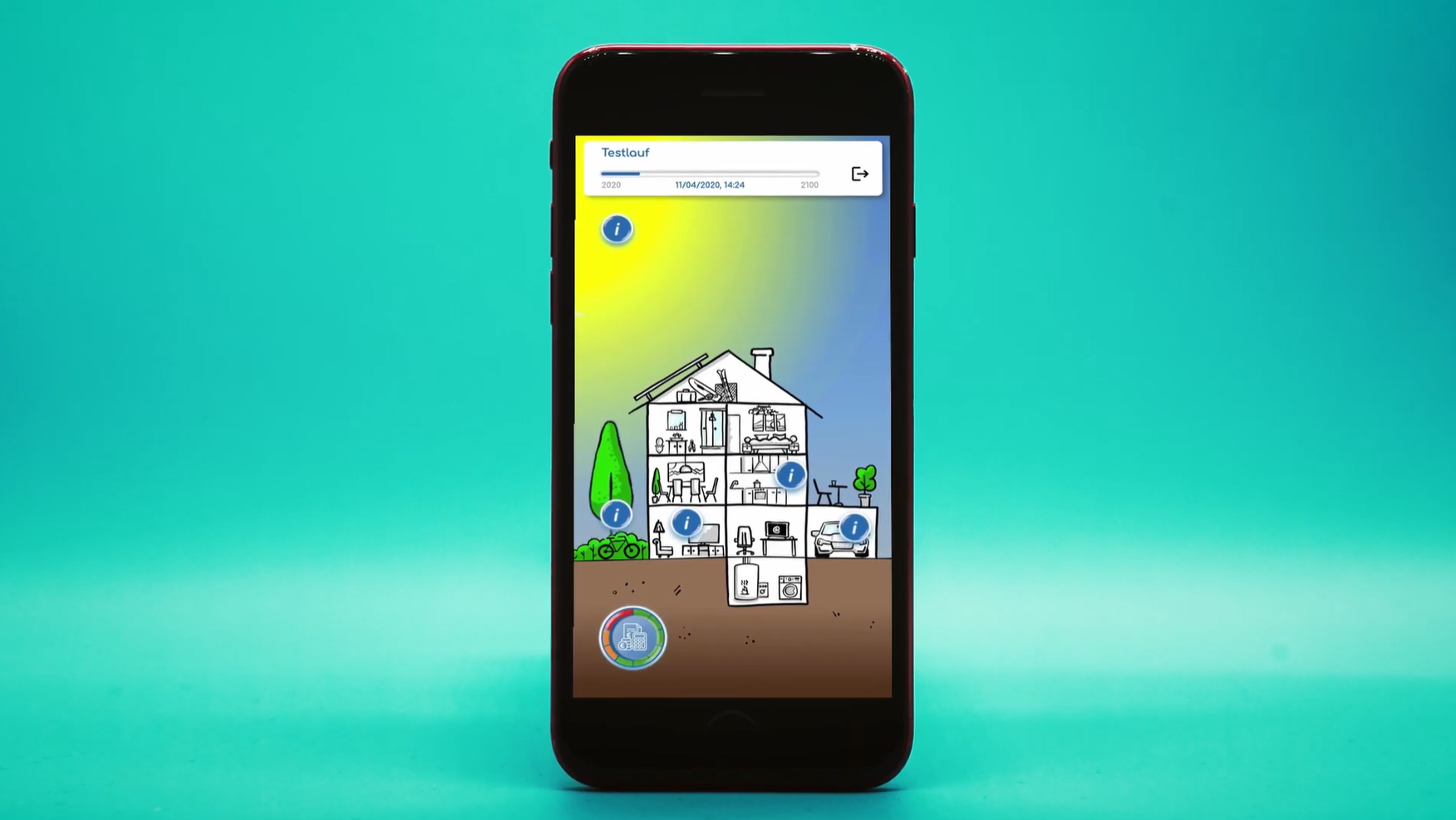 The app confronts users in a playful way with a range of lifestyle choices that have a direct impact on the climate in the simulation, for example the virtual purchase of a car or a bicycle. Participants experience the consequences of the sum of the decisions made by all players for global warming, sea level rise and other climate change impacts – directly in simulated reality.
PIK provides the developers with models and data, advises on the creation of scenarios and supports the scientific implementation. Among the models used are the copan:CORE model, which is used in research on sustainable policy and management by taking into account climate-relevant parameters, dynamics and feedbacks as well as (Py)Hector, a complex carbon cycle model used for uncertainty analyses in climate scenarios.
Also consulting, on the project, according to SCIARA, are, among others the Climate Strategic Initiative at the University Carlos III de Madrid, the Open Systems Working Group at the University of Barcelona, the Andlinger Center for Energy and the Environment at Princeton University, and the Institute for Cognitive Sciences and Technologies of the National Research Council of Italy.
"Humanity has a tremendous challenge to stabilize the Earth system in a safe and livable state," explains PIK Director Johan Rockström. "We need help to construct integrated social-ecological models that can be used to find robust solutions for policy and technology. The SCIARA project is unique in this sense. It brings citizens on board for modeling the transition to a safe and just future for humanity."
The app is scheduled for release later this year. Interested parties can support the development process starting today at https://startnext.com/sciara as part of a crowdfunding campaign that SCIARA hopes will raise at least €60,000 by February 7.