The Potsdam Institute for Climate Impact Research PIK is deeply saddened by the loss of Professor Saleemul Huq, who passed away on the 28 October 2023.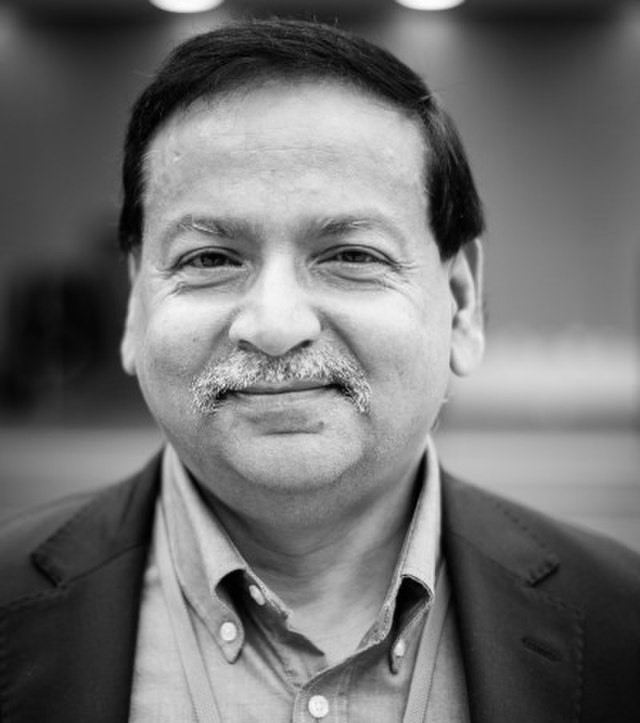 Saleem was not only an intellectual giant on climate adaptation and development. He was also an advocate of human rights, a global voice and a beacon of hope for myriads of vulnerable communities across the world, struggling to make their voices heard for climate justice and human development in an increasingly climate fragile world.
Saleem cut across climate impact and risk research, as well as human development and adaptation research, making him a frequent colleague and peer across all research departments at PIK. As recently as earlier this year 2023, he co-authored a PIK led paper on "Shaping a Resilient Future in response to COVID-19". A fierce defender of vulnerable communities, and always connecting the science on climate risks, impacts and adaptive capacity, Saleem established himself as a critical bridge across scientific disciplines, and between academia and society at large, in particularly with the global South.
We had long established relations with Saleem in his lead role on climate and development at International Institute for Environment and Development (IIED), and also as head of the International Centre for Climate Change and Development (ICCCAD), for which he was the founding Director. He was actively involved in the 5th IPCC assessment, a co-author of the 2023 edition of the 10 New Insights in Climate Science (10NICS) to be presented at COP28, and co-chaired the Global Resilience Partnership, all of which are international science community efforts that PIK also is engaged in.
We have lost one of the world's most prominent scholars and advocates for a human face on climate and development. His legacy will live on for many years to come.