10/01/2017 - How will climate change affect our lifes? What are the consequences? How can we mitigate climate change? These questions will be explored by scientists from leading German institutes during the interdisciplinary online course ClimateMOOC. The "Massive Open Online Course (MOOC)" is addressed to everybody interested and aims to impart a profound understanding of the climate system and climate change.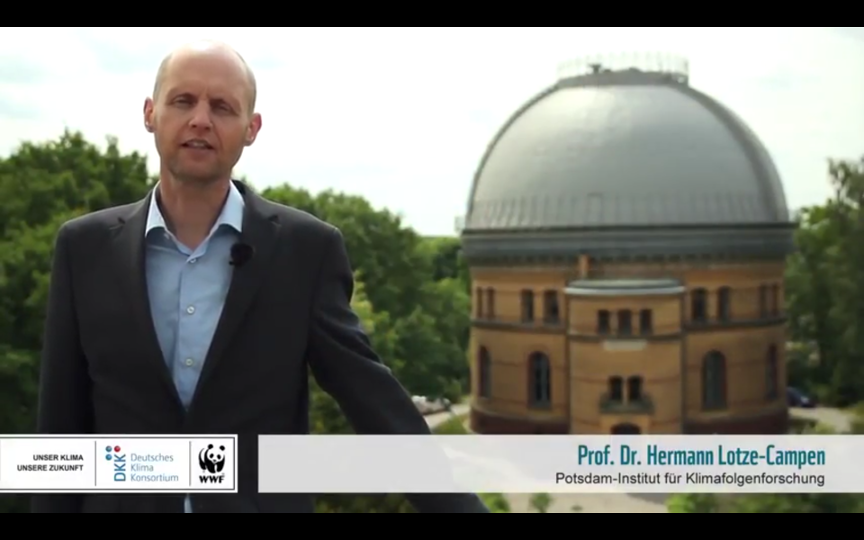 From scientific basics of climate change, to climate models and scenarios, climate history, the consequences for nature and society, to climate change in politics and economy – scientifically ambitious topics are being discussed in an illustrative way by engaging animations, pictures and charts. The free online course was provided for the first time in German back in 2015 and has been a nominee for the German Online Communication Award. The new English version for the first time also involves a chapter on climate economy.
From the Potsdam Institute for Climate Impact Research, Ottmar Edenhofer, Chief-Economist and Deputy Director, as well as Hermann Lotze-Campen, Chair of Research Domain Climate Impacts and Vulnerabilities, are contributors to the Climate Mooc. Other speakers are, amongst others, Mojib Latif from GEOMAR in Kiel, Jochem Marotzke from MPI for Meteorology in Hamburg, Anita Engels from CliSAP in Hamburg, Michael Schulz from MARUM in Bremen, and Gernot Klepper from IfW in Kiel.


More information and registration link: https://mooin.oncampus.de/local/ildcourseinfo/index.php?id=oncampus-WB-2017-004141
Trailer of #ClimateCourse: https://youtu.be/__bUmo7dJi4

Link and further information on the German MOOC:
https://mooin.oncampus.de/local/ildcourseinfo/index.php?id=oncampus-MOOC-2016-003160