01/23/2023 - PIK researcher Nico Wunderling has been awarded by the German Academic Scholarship Foundation for his groundbreaking dissertation on tipping elements.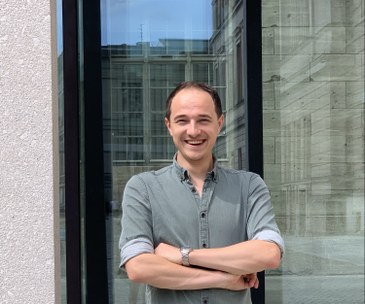 "Because his analysis of the interplay of tipping points is of outstanding importance in preparing the global community for future impacts of climate change," the German Academic Scholarship Foundation (Studienstiftung) awarded Nico Wunderling, a researcher at the Potsdam Institute for Climate Impact Research PIK, this year's Friedrich Hirzebruch Doctoral Award. So says the statement of the jury.
In his dissertation, "Nonlinear dynamics and interactions of tipping elements in the Earth system" the climate physicist addresses the question of how various "critical organs of the Earth system" are interconnected and how the tipping of one element could trigger the tipping of others. In the course of his research, Wunderling found that these domino effects - so-called tipping cascades - are triggered primarily by the large ice sheets on Greenland and West Antarctica and then propagate toward the Atlantic ocean currents and the Amazon rainforest. Until now, the majority of the tipping elements have been considered as individual systems, while their interaction has rarely been in focus. For his PhD, Nico Wunderling developed a model to study interacting tipping elements and their thresholds.
The Friedrich Hirzebruch Doctoral Prize is endowed with 5,000 euros and is awarded annually to scientists.
The prize commemorates the Bonn mathematician, a long-time honorary member of the Studienstiftung's Board of Trustees, who died in 2012, and has been awarded since 2014 for excellent dissertations in mathematics, the natural sciences and engineering.