12/11/2007 – The Deutsche Umwelthilfe e.V. (DUH) has awarded Stefan Rahmstorf of the Potsdam Institute for Climate Impact Research (PIK) the Environment Media Award. The German environmental organization honored the oceanographer and climate researcher for his engagement in raising the awareness of climate change.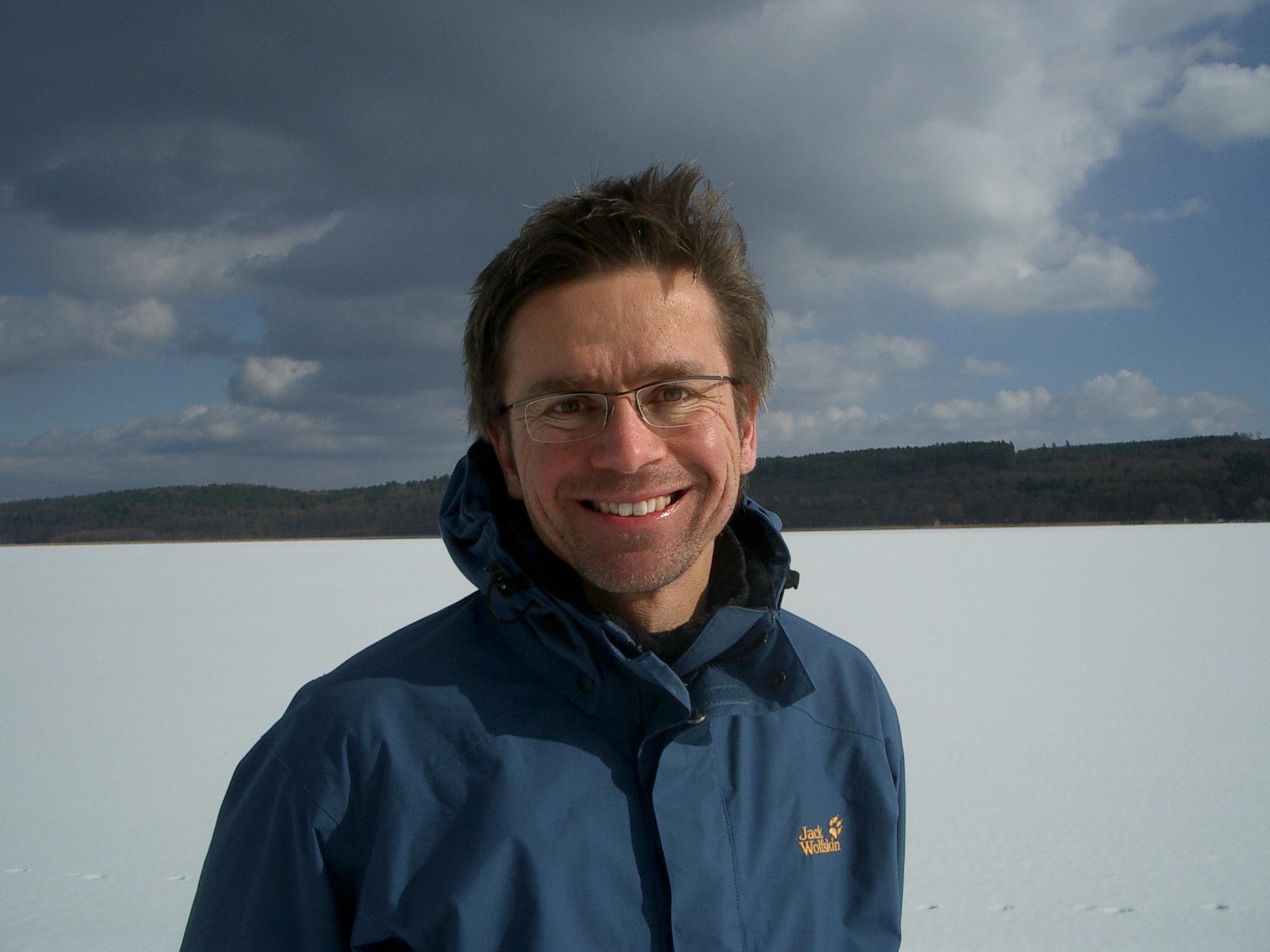 "Rahmstorf is recognized world wide as a top climate scientist who explains the human responsibility for global warming convincingly, clearly and always objectively," the DUH states. His engagement for the correct coverage of the subject in the media would set an example. The ceremony for the 12th DUH Environment Media Award was held at December 10th in the German Federal Governments Press center in Berlin.
"We are very glad to see that his thorough, and at the same time intelligible to all, presentation of the climate issue receives the acknowledgement it deserves with the media award," said Hans Joachim Schellnhuber, the PIK director. Rahmstorf has published more than 50 scientific papers, 14 of which in the renowned magazines "Nature" and "Science". He has written a number of articles for newspapers and popular science magazines and co-authored two books: "Der Klimawandel" (Climatic change), a summary of the climate issue written with Hans Joachim Schellnhuber, appeared in 2006. This year, Rahmstorf and the American marine biologist Katherine Richardson published the book "Wie bedroht sind die Ozeane?" (How serious is the threat to the oceans?), that describes effects of climatic change on the oceans.
Stefan Rahmstorf is a member of the German Federal Government's Advisory Council on Global Change and of the Academia Europaea. He contributed as a lead author to the Fourth Assessment Report (AR4) of the Intergovernmental Panel on Climate Change. In the coverage of climate issues in the media Rahmstorf argues for correct and scientifically legitimate reasoning. He has opposed exaggerations of the problems as much as belittlements by stakeholders.
Rahmstorf studied Physics at the Universities of Ulm and Konstanz and physical oceanography at the University of Wales (Bangor). He obtained his Ph.D. in oceanography at the Victoria University of Wellington in New Zealand in 1990. Rahmstorf worked as a scientist at the New Zealand Oceanographic Institute, at the Institute of Marine Science in Kiel and since 1996 at the Potsdam Institute for Climate Impact Research. His work there focuses on the role of ocean currents in climate change. In 1999 Rahmstorf was awarded the $ 1 million Centennial Fellowship Award of the US-based James S. McDonnell foundation. Since 2000 he teaches Physics of the Oceans as a professor at Potsdam University. This year, he became Honorary Fellow of the University of Wales.
The DUH Environment Media Award honors "outstanding efforts for the conservation of natural resources by journalists, writers and other media professionals". The award is a "thank you" to persons, who enrich German media with reports on nature and environmental topics. The DUH is a non-profit and independent organization for conservation of nature and the environment.
On the web:
Potsdam Institute for Climate Impact Research:
http://www.pik-potsdam.de/
Stefan Rahmstorf's Homepage:
http://www.pik-potsdam.de/~stefan
DUH-Homepage
http://www.duh.de/
Contact:
PIK Press office, Uta Pohlmann, e-mail: press@pik-potsdam.de, phone: +49  331 288-2507