10/23/2013 - Global research opportunities will be available to the next generation of climate change and energy experts to tackle major environmental issues, with the launch of a new graduate research college in Melbourne today. The Australian-German College of Climate & Energy Transitions will offer PhD candidates the opportunity to pursue research in areas relating to climate and energy, while also undertaking a six-month exchange program at a partner institution. The College is a collaboration between the University of Melbourne and German partners the Potsdam Institute for Climate Impact Research (PIK), the University of Potsdam, the Humboldt University of Berlin and the Technical University of Berlin.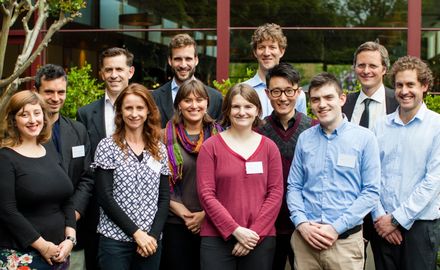 Researchers at the College will focus on four distinct research areas, including energy systems, emission mitigation, climate systems and climatic impacts. Malte Meinshausen, the Coordinator of the College and Senior Researcher at the Melbourne School of Earth Sciences, said the enrolled PhD students so far selected from over 300 applications will work with international partners across a range of critical energy and climate issues. "We're confident that the College will combine excellence in climate and energy-system research, leading to innovative new mitigation and adaptation solution strategies," he said. "Avoiding a climate crisis, while meeting a growing demand of energy services, is one of the most challenging issues humanity is facing today.
John Schellnhuber, Director of PIK, said the exchange "…is eminently sensible since Australia and Germany belong to the worldwide leading countries in climate impact research. North and South are stretching out their hands across the equator to jointly explore the future of our planet – and to contribute to a sustainable architecture of this future."
Weblink to launch and greeting messages: http://www.climate-energy-college.org/we-launched
Further details on the college: http://trace.unimelb.edu.au/.