04/25/2013 – More than 60 representatives of science and industry meet at the Potsdam Institute for Climate Impact Research (PIK) this week for a two-day strategy meeting of Climate-KIC. The European network of Climate Knowledge and Innovation Communities brings together research, businesses and technology to kick off innovation in climate mitigation and adaptation with creative partnerships. Partners of Climate-KIC in addition to PIK are for instance the Eidgenössische Technische Hochschule Zurich, the Imperial College in London and companies like Bayer Technology Services or Electricité de France.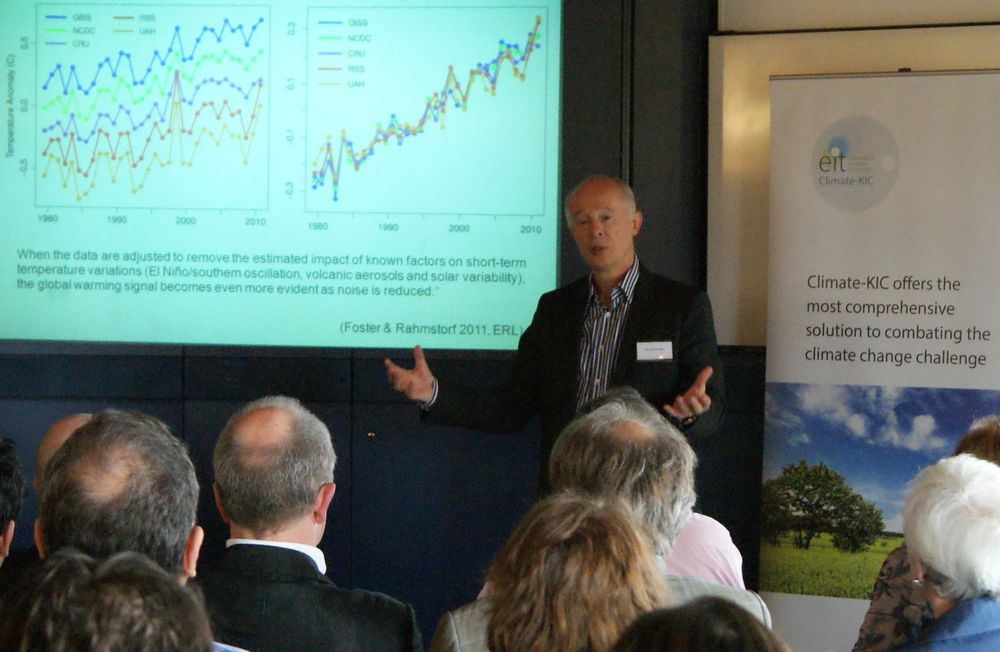 "With its eight challenge platforms Climate-KIC has identified its key issues," says PIK director Hans Joachim Schellnhuber, a founding member and chairman of Climate-KIC's governing board. These include topics like sustainable future cities as well as adaptation strategies for agriculture. "Now we have to develop flagship projects to enhance Climate-KIC's profile and initiate a network of successful enterprises."  Climate-KIC is supported by the European Institute for Innovation and Technology (EIT) that is financed by the European Union. Currently, Climate-KIC and its partners mobilize more than 100 million Euro of investments in innovation.
The strategy meeting was started with the opening of the Climate-KIC "Green Garage" on Wednesday evening. The green garage is supposed to offer room to young entrepreneurs on the EUREF campus in Berlin-Schöneberg and support their efforts to create new ideas for innovative climate projects.