02/10/2011 - A strong message for green growth has been sent from the Low Carbon Prosperity Summit in Brussels this week. It assembled more than 300 representatives of EU institutions and of corporations such as Shell and Nestlé. Nicholas Stern of the London School of Economics and Ottmar Edenhofer, chief economist and vice-director of the Potsdam-Institute for Climate Impact Research (PIK) gave talks on low carbon competitiveness. The event was attended by the President of the European Commission, José Manuel Barroso, the President of the European Parliament, Jerzy Buzek, and the President of the European Council, Herman van Rompuy.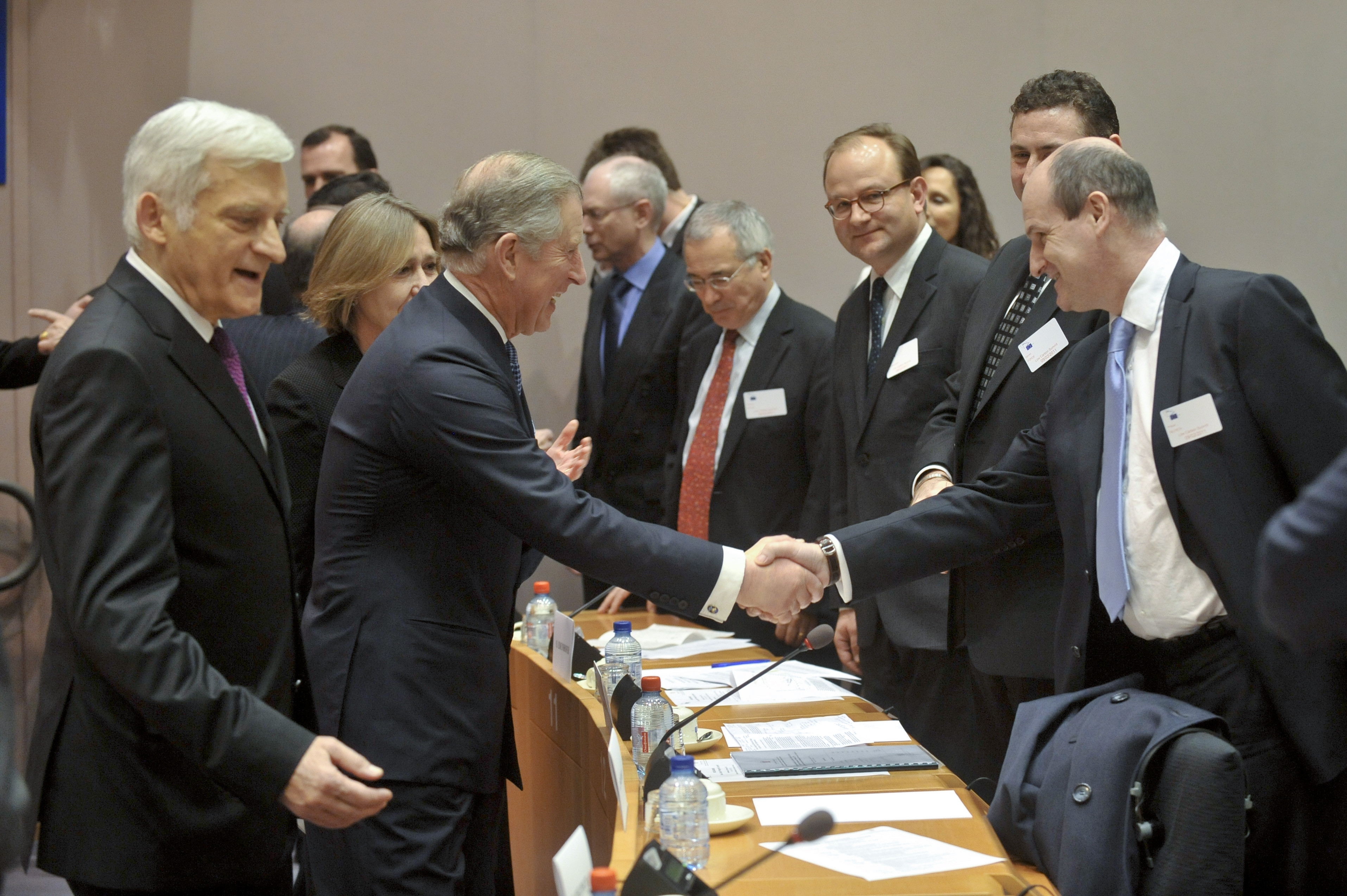 "If the world continues investing business as usual until 2030, the 2-degree Celsius target will no longer be technically feasible", Edenhofer said, referring to the level of global warming which is supposed to be manageable. "The window of opportunity for climate policy is narrow and closing." Postponing global policy until the end of this decade would boost global mitigation costs by about 50 percent, he said.
Increasing oil prices are not a chance for climate policy but the most important risk, Edenhofer added, as they will make the extraction of oil, coal, and gas more profitable. "There is no scarcety of fossil fuels", he stressed. " The binding constraint is the scarcity of the atmospheric disposal space". Therefore he urged for carbon pricing which enhances the competitiveness of innovative technology relative to fossile fuels.
The event was hosted by the President of the European Parliament in cooperation with the Prince of Wales' EU Corporate Leaders Group on Climate Change, including representatives of the Institutional Investors Group on Climate Change.