11/05/2008 - On Tuesday, Ottmar Edenhofer, chief economist and deputy director of the Potsdam Institute for Climate Impact Research (PIK), held his inaugural lecture at the Berlin Institute of Technology (BIT). In his speech on the occasion, the German Federal Environment Minister Sigmar Gabriel applauded Edenhofer as an outstanding scientist. Gabriel also stressed the importance of university education to the challenge of securing sustainable economic success in developed countries.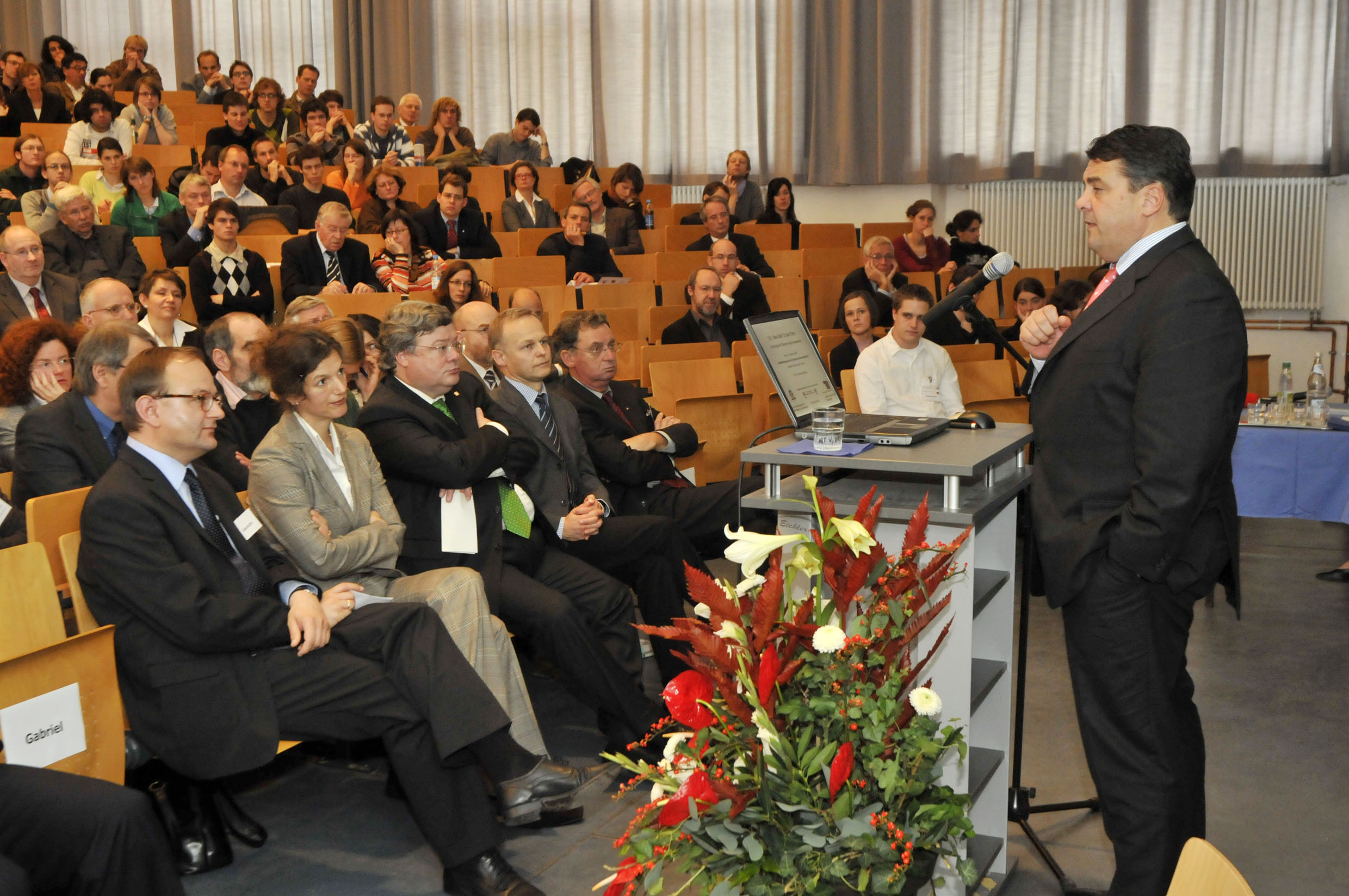 Edenhofer has been appointed professor of "Economics of Climate Change" in a collaborative effort between PIK and BIT. The professorship was co-initiated by the Michael Otto Foundation for Environmental Protection, which also supports it financially. "Reasonable protection of the climate is an investment in the future," said Michael Otto, chairman of the foundation's board of trustees, in his introductory speech. Now, young economists, technicians and engineers would be needed to point out solutions. This was the foundation's motivation in supporting university education and especially Edenhofer's professorship.

The Federal Environment Minister, too, sees Germany's role in globalization in supplying technical solutions to economic and ecological problems. "We have to demonstrate how it can be done," said Gabriel about Germany's and the European Union's plans to cut greenhouse gas emissions. Unless the EU reached these goals and managed to balance its member countries' interests, there would be no chance of a global commitment to climate protection.

In his inaugural lecture Ottmar Edenhofer outlined this "New Deal for the Climate". Its main feature would be to establish a global carbon market. A price would have to be put on emissions of carbon dioxide, Edenhofer said. At the same time, the rights to use the Earth's atmosphere had to be distributed equitably. The New Deal had to be as efficient as it had to be fair.