05/28/2008 – The President of the European Commission José Manuel Barroso met the Advisory Group on Energy and Climate Change and a delegation of Indian experts in Potsdam. The participants of the workshop discussed how climate protection, economic growth, and poverty alleviation could be combined in a fair global deal.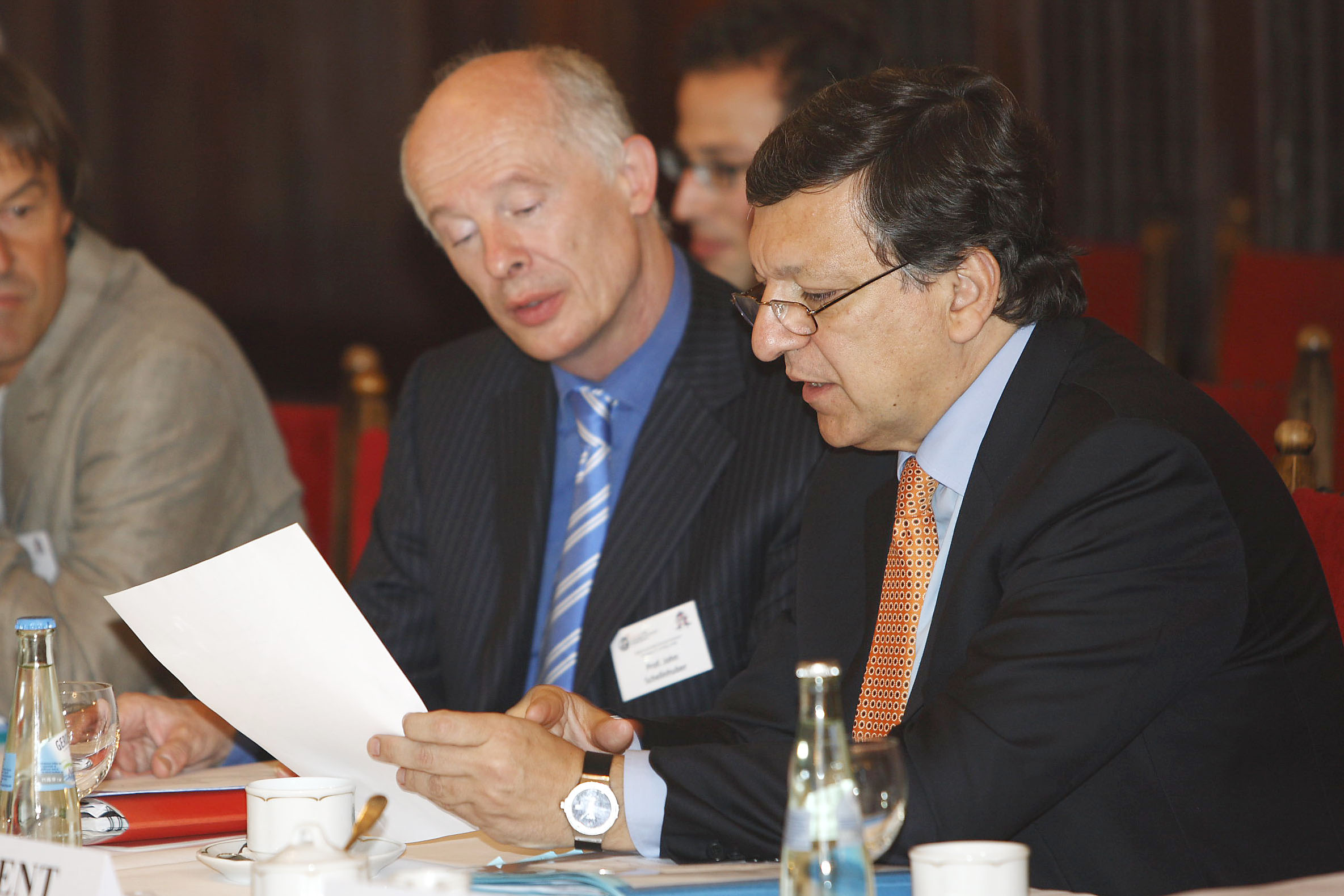 "The European Commission has taken a leading role in international climate protection," said John Schellnhuber, director of the Potsdam Institute for Climate Impact Research and member of the Advisory Group. In talks with Indian scientists options to trade emission certificates internationally and possible frameworks for the technology transfer from the European Union to the rapidly industrializing country India would now be reviewed.

Barroso and the Advisory Group had similar exploratory discussions in Beijing, China, in April. "If emerging countries like India and China used as much fossil fuels as us in the EU, Earth's climate would be destabilized," said Schellnhuber. This would put the livelihoods of many people especially in poor countries on the Southern hemisphere at risk. These issues are now discussed in detail with the Indian delegation in a two-day seminar.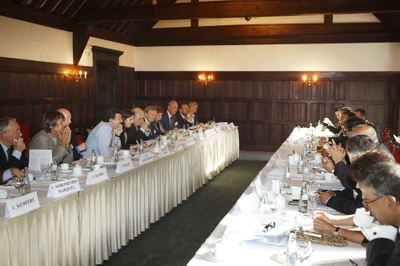 The two-day seminar started with the meeting of President Barroso, the Advisory Group and the Indian delegation. Credit: PIK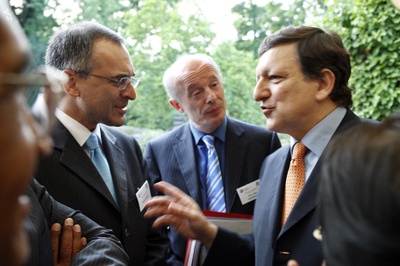 The Schlosshotel Cecilienhof provided the surroundings for open dialogues. Credit: PIK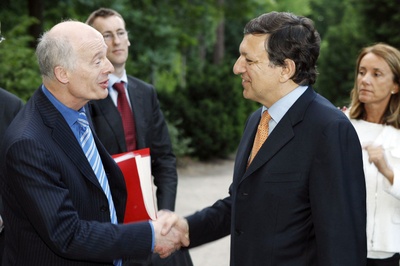 John Schellnhuber bids farewell to President Barroso. Credit: PIK