Contact person: Kirsten Thonicke
Flagship activity: Ecosystem stability and dynamics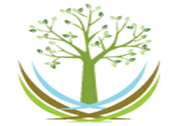 To realise the full potential of tropical forests in climate change mitigation (CCM) & the provision of other ecosystem services in the face of ongoing global change we must improve our understanding of the relationships between biodiversity (BD) and the socio-ecological processes through which we respond & adapt to change.
ROBIN will provide information for policy & resource use options under scenarios of socio-economic & climate change to: quantify interactions between terrestrial BD, land use & CCM potential in tropical Latin America; develop scenarios for CCM options by evaluating their effectiveness, unintended effects on other ecosystem services (e.g. disease mitigation) and their socio-ecological consequences. We will achieve this by combining new techniques (including remote sensing) for BD assessments in complex multi-functional landscapes, data-based analyses, integrated modelling & participatory-driven approaches at local & regional scales. Case studies along a gradient of sites in Mesoamerica and Amazonia will be used to develop understanding of the relationships between BD & CCM options & feed policy development. These studies will improve understanding of the options favourable to stakeholders & barriers & drivers affecting adoption of resource management strategies.
Key deliverables will be: improved understanding of the role of BD in climate change; participatory-driven strategies & tools for CCM; assessments of the risks & uncertainties associated with CCM options. The main impact of the work will be improved outcomes from CCM & BD protection measures by providing natural resource managers in Latin America with guidance on how BD & ecosystems can be used in CCM without creating new problems.  We will provide improved indicators for BD relevant to the Convention on Biological Diversity & the design & implementation of REDD+/++ schemes, to ensure increased storage of carbon in forests & multi-functional landscapes & decreased rates of BD loss.
Research area: ENV.2011.2.1.4-1: Potential of biodiversity and ecosystems for the mitigation of climate change
Coordination: Natural Environment Research Council - NERC Polaris House, North Star Avenue Swindon Wiltshire, UK
Partners: 12
Start date: 2011-11-01
End date: 2015-10-31
Duration: 48 months
Project Cost: million euro
Contract Type: Large-scale integrating project
Project Funding: 6.99 million euro
Project URL: http://robinproject.info/home/