Since the beginning of 2020 the Potsdam secular station of the DWD has been completely converted to automatic measurements.

Here you find our calculations, parallel to the usual illustrations in an overview. The offered illustrations of the parameters from 2020 onwards are updated twice a week.
In addition to the 1961-1990 comparison period, we have plotted the 30-year average 1991-2020, which shows a warmer and thus drier trend in soil water, especially in early summer.
Weather analysis
based on the forest growth model 4C (Lasch-Born, P. et al. 2019) see https://gitlab.pik-potsdam.de/foresee/4C
Mean daily temperature - annual variability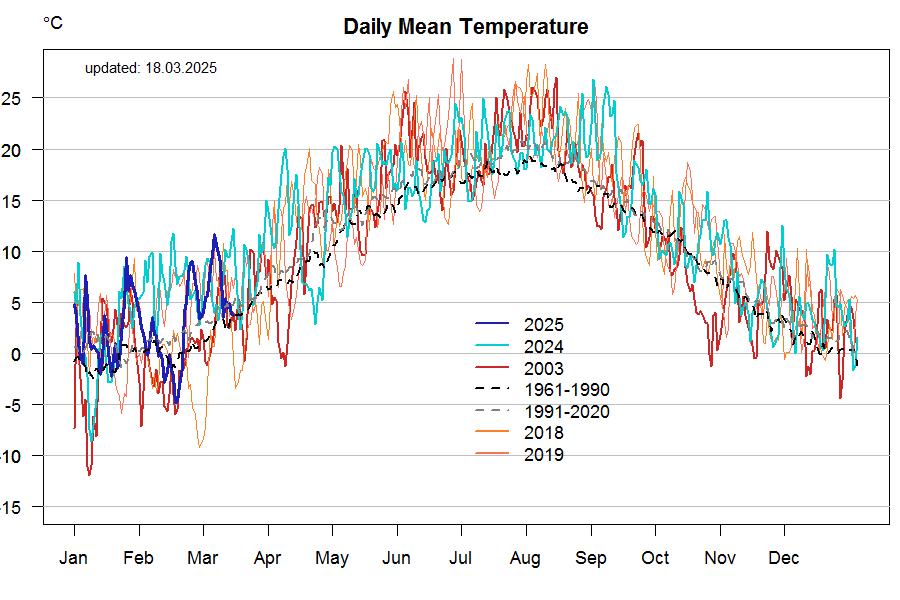 Mean daily temperature - cumulative annual variability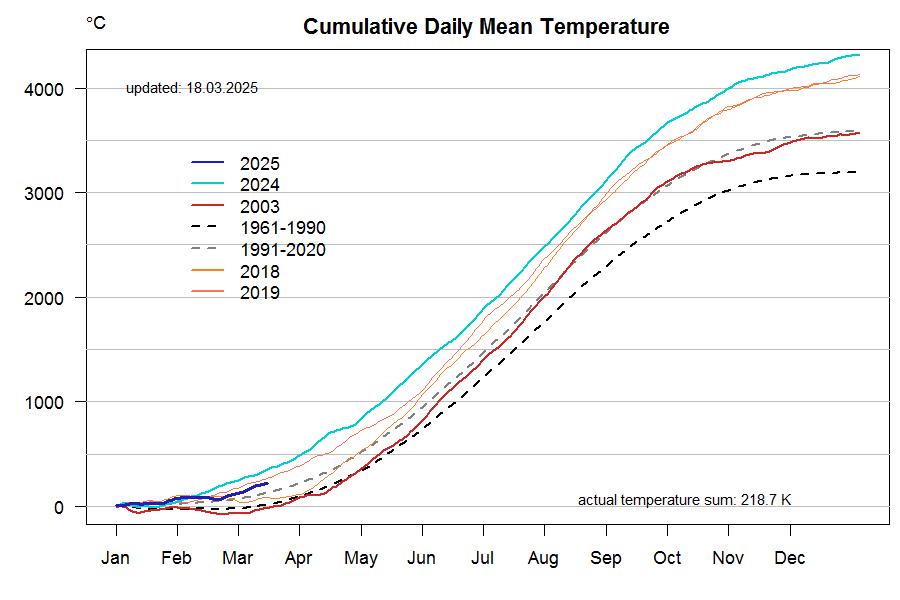 Precipitation - cumulative annual variability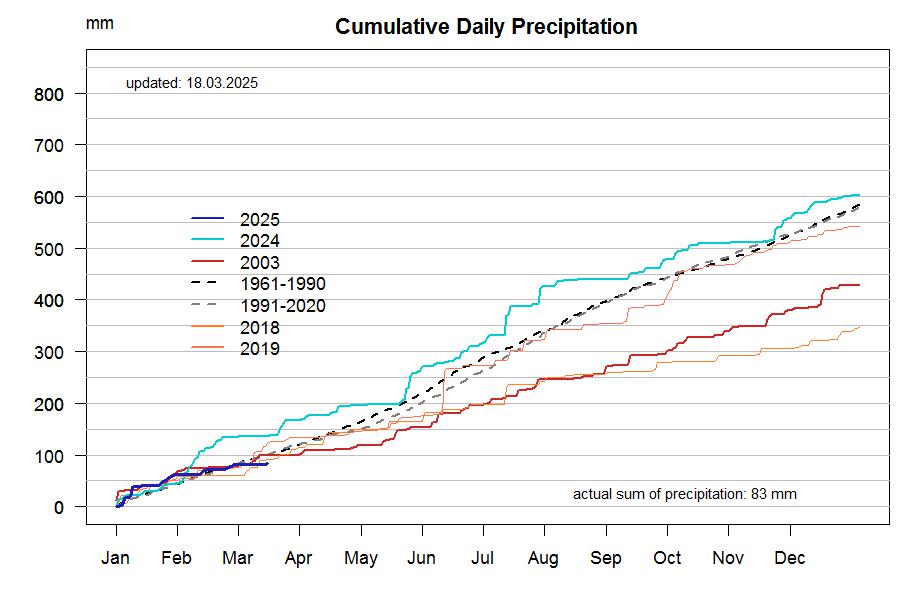 Soil water - annual variability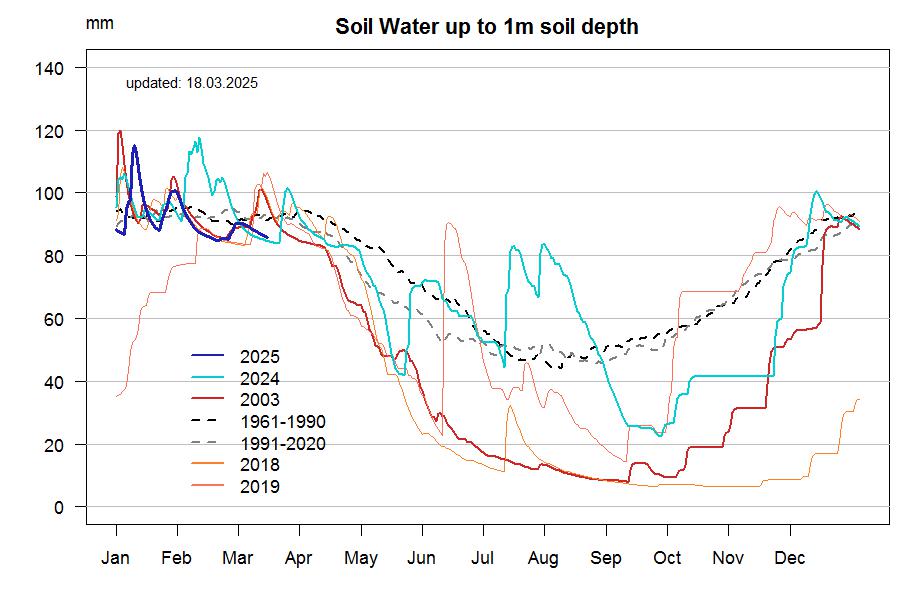 Water balance - cumulative annual variability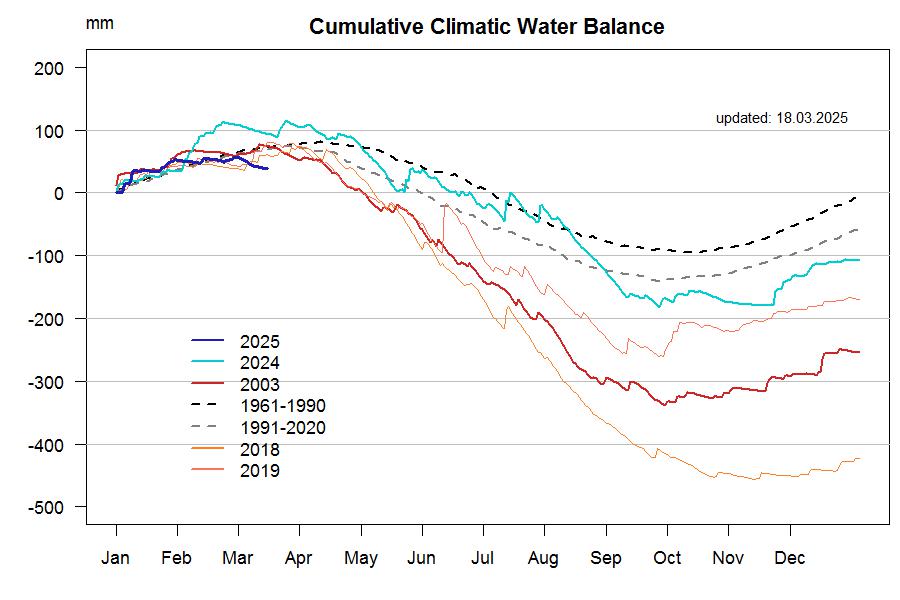 Fire risk index - cumulative annual variability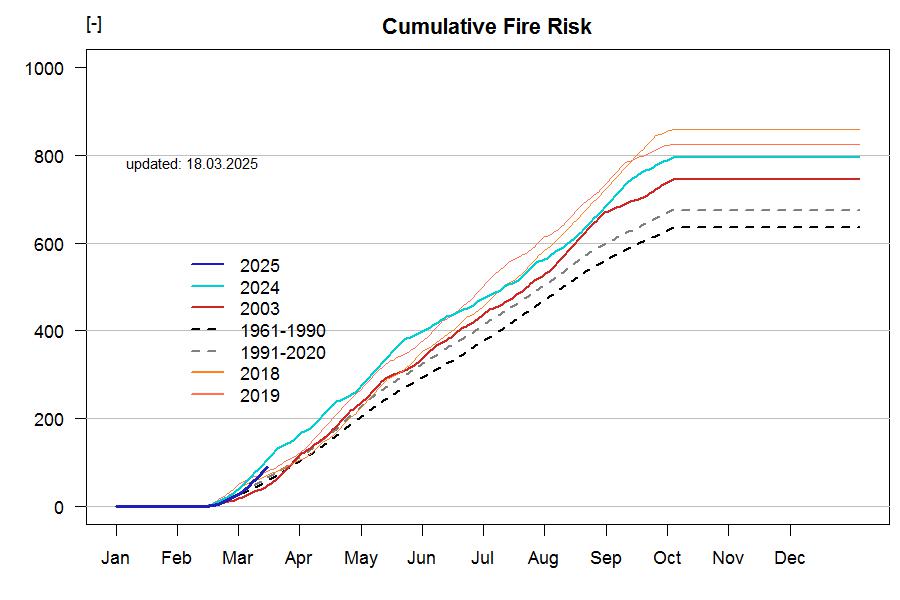 Fire risk index - frequency annual variability
Evapotraspiration - cumulative annual variability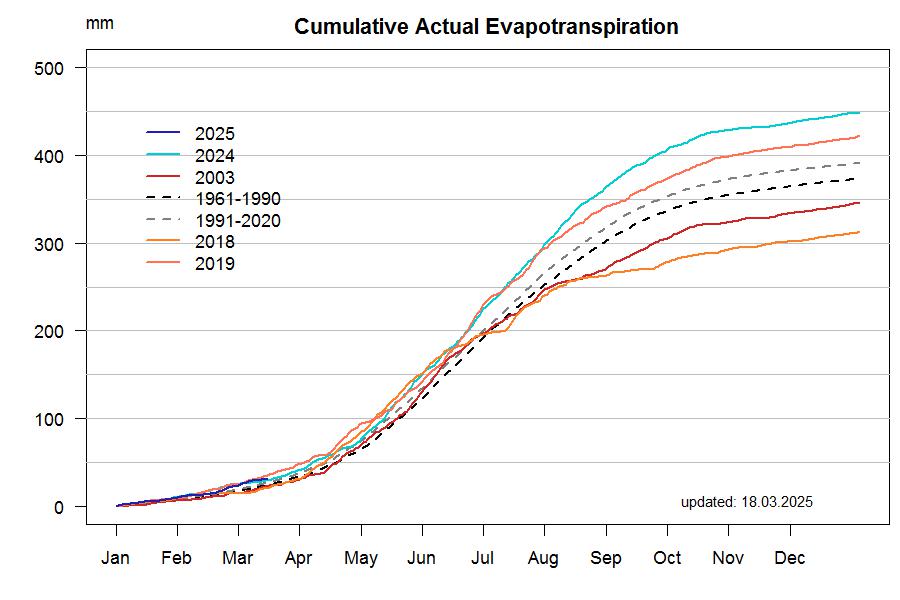 Net primary production - cumulative annual variability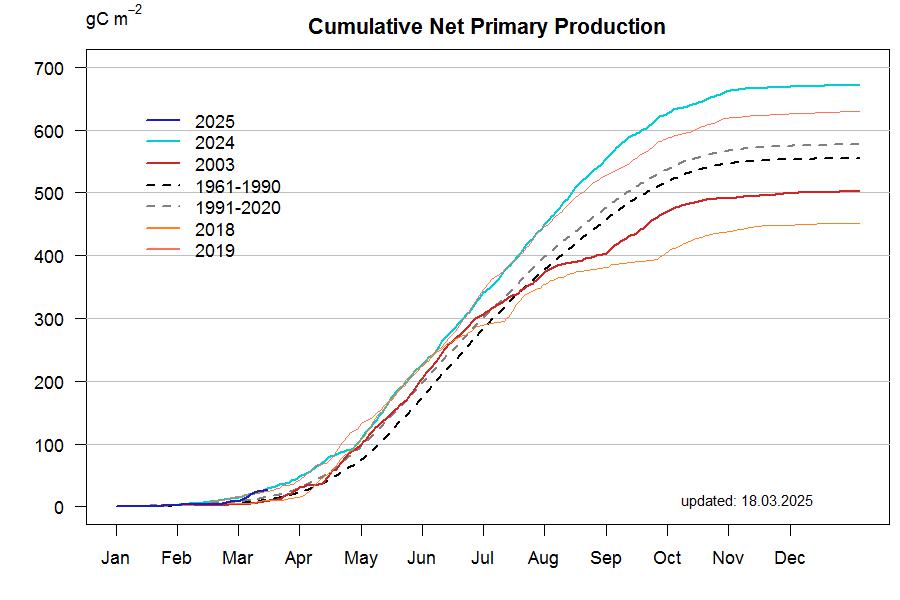 Global radiation - cumulative annual variability