06/14/2018 – Despite of the stifling heat, almost 2000 interested people from Berlin and Brandenburg visited the Telegraph Hill in Potsdam for this year's Long Night of Sciences and explored the various offers of the Potsdam Institute for Climate Impact Research (PIK) and the hill's other research institutes, instead of jumping into one of the nearby lakes for some swimming.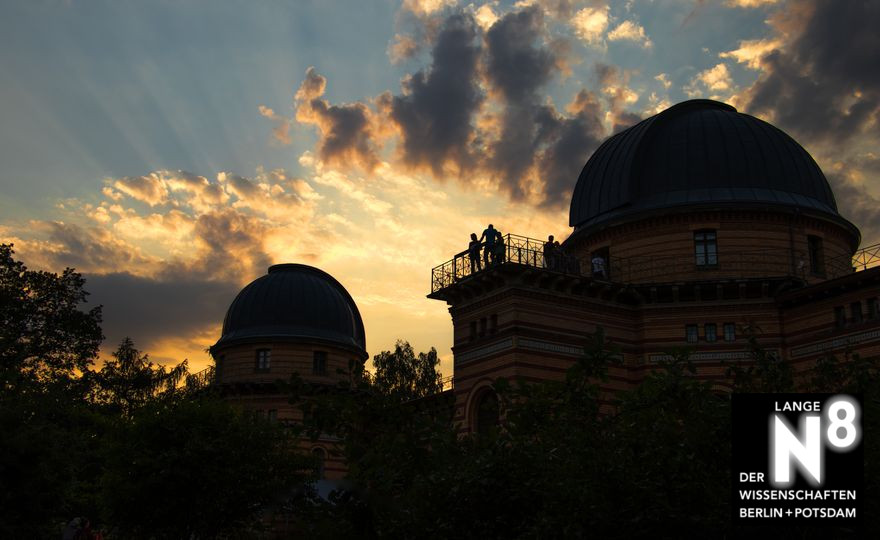 PIK presented itself and its work with lectures about climate in the movies, options for each and everyone to reduce one's CO2 footprint and interconnections between nutrition and climate change, an interactive exhibition about weather and climate in the institute's "weather kitchen" and tours to its high-performance computer guided by experts. New this year were a climate cinema with short films and popcorn and a real stalactite cave explorer who roped-down in the historic Michelson building. Kids could pocket prizes and a research certificate through participating in an experiment on ocean currents and an imaginary travel to the South Pole with a scientist who just returned from Antarctica.
The Long Night of Sciences takes place in Berlin and Potsdam every year since 2001 and is largely organized and financed by the around 70 participating institutions.