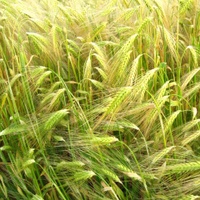 Head: Dieter Gerten
Team: Johanna Braun (junior scientist), Holger Hoff (affiliated senior researcher), Wolfgang Lucht (RD I Chair), Daniel Metzke (scientist), Sibyll Schaphoff (research scientist and programmer), Lauren Seaby (scientist), Fabian Stenzel (PhD student), Constanze Werner (PhD student), Arne Tobian (PhD student, guest).
For our News Ticker see here. Also see our comprehensive PanClim climate data of pattern-scaled GCM simulations for global mean warming levels.
We are involved in the Sustainable Water Future Programme's (SWFP) SDG Assessment Core Group and Groundwater Management Working Group. and the Planetary Boundaries Network.

Summary
We study the dynamics and interactions of terrestrial planetary boundaries, focusing on their improved definition, quantification, regionalisation and operationalisation. Research builds on our internationally leading expertise in coupled simulations of crop growth, ecosystem dynamics, carbon cycling, water use and bioenergy potentials with a unique model frame, LPJmL.
Research agenda
Comprehensive, spatially explicit quantification of terrestrial planetary boundaries (freshwater, land use change, nitrogen flows, biosphere integrity) and their linkages (including links to climate change)
Configuration of LPJmL (increasingly coupled into the POEM model) as a 'planetary boundary simulator' representing (nonlinear) interactions among key processes underlying the planetary boundaries
Systematic studies of effects of boundary transgressions on the status of respective other boundaries and on human societies
Assessment of opportunity spaces to stay within the boundaries through e.g. better crop/water management, reallocation of production areas or diet shifts, considering tradeoffs with other sustainability goals

Generation of contextual policy- and business-relevant knowledge on safe operating spaces and science-based environmental targets
See a list of our top 10 recent publications.
International cooperation partners
Photo by Lena Österle